Free Initial Consultations

630-580-6373
With offices in Naperville, Joliet, Wheaton & Chicago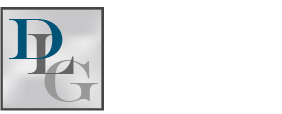 These days, many people contemplating marriage consider entering into a prenuptial agreement. This legal document was traditionally used almost exclusively by the very wealthy in order to protect their assets in the event of divorce. However, it is increasing in popularity among people with average income today in order to set expectations and come to an agreement on certain terms in the event of divorce long before a marriage ever breaks down.
While such a conversation may be uncomfortable for a couple to have as they are planning to spend their lives together, the taboo that used to be associated with entering into a prenuptial agreement may have faded somewhat in recent years. This is good news for those who may be interested in entering into such an agreement, but one question remains: how effective is the document in successfully determining each spouse's rights in the event of divorce and being held valid in the face of challenges?
Safety of a Prenup
Ultimately, couples who choose to enter into a prenuptial agreement do so as a way of ensuring what will happen to their assets and property in the event of divorce. However, these agreements are not always held to be valid down the road when the couple actually breaks up and the document is challenged by one of the parties. A recently published news article discussed the likelihood of having a prenup declared invalid and the difficulties associated with doing so.
Some of the more common challenges to a prenup include principles found in contract law. They include unconscionability of the terms contained within the document, the agreement was entered into as the result of duress, coercion, or undue influence, or that one party was not honest and forthcoming in disclosures made prior to the signing of the document. This last type of challenge usually relates to the disclosure of assets, or lack thereof, by one of the parties.
In spite of these challenges and the fact that challenges to a prenup are made regularly, many legal experts say successfully getting a prenup declared invalid is rare. One reason this is so is due to the Uniform Prenuptial Agreement Act, which has been adopted by the state of Illinois as well as a majority of other states. The Act sets out requirements for drafting prenups and, if it is followed properly, acts to strengthen the document's enforceability.
Family Law Attorney
One way to ensure a prenuptial agreement is not later overturned is to enlist the help of an experienced attorney in drafting the document. Doing so will verify that the document has been drafted appropriately and meets all of the necessary requirements, in addition to being executed in anticipation of some of the common challenges to prenups and defeating them.
If you are considering entering into a prenuptial agreement in contemplation of marriage, contact the
DuPage County family law attorneys
at the Davi Law Group, LLC today to schedule a consultation. Our offices are located in Warrenville, Wheaton, and Chicago.