Free Initial Consultations

630-580-6373
With offices in Naperville, Joliet, Wheaton & Chicago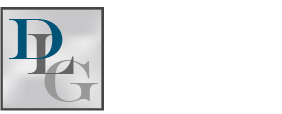 Divorce is not something that couples typically think about on the day of their marriage. Yet, each year, thousands of couples decide to end their relationship. Many consider this process to be a painful one, full of grief and loss, but it is also the end of a legally binding contract. As such, the decisions that are made over the duration of a divorce can have a lasting impact on the lives of all involved parties, including any children they share.
Thankfully, when divorcing parties choose to deal with the pain and stress of divorce in a healthy way, they tend to make more well-informed and carefully thought-out decisions. As a result, the long-term impact that divorce has on their lives, and the lives of their children is minimized. Learn how you can do this during your Illinois divorce, and discover the role that a seasoned divorce attorney plays in that process.
Changing Your Perspective on the Process of Divorce
The feelings that tend to accompany divorce may be real and valid, but parties who can see them as a different element of the process tend to fare better than those who allow emotion to cloud their decisions. Divorce - the legal process of it - is more like a business transaction, and every decision that is made can significantly alter your life, your spouse's life, and the lives of your children.
A family's home may be sold to ensure that everyone can afford to live comfortably. Unfortunately, that decision can cause mounds of issues for young children. They may have to change schools, might lose touch with long-term friends, and their sense of security may disappear. Yet, the impact of the house being sold could be far less damaging than losing the home through a bankruptcy or foreclosure if the family is unable to sustain itself under a single income. Parents can only see both sides of this when they step back from their own emotional turmoil and consider how each decision may affect their child in both the immediate and distant future.
Likewise, parties who are emotionally distraught during the divorce process often struggle during negotiations. Some even become attached to the items that they are negotiating over - not because the items matter, but because the items represent something. Perhaps it was a gift with little value that was given at a special time in the couple's life. Maybe it is a vacation home where the couple spent a great deal of time together when they were newlyweds. When you look at these assets for their true value, you can start to put matters into perspective to determine whether the asset is really worth fighting over, or if you can let it go.
Finding an Outlet for Stress and Pain
Before one can truly find perspective during the divorce process, they must find a healthy way to cope with the stress and pain of divorce. Some choose to focus on their health. Others seek support from family, friends, support groups, and therapists. Still, there are parties who find a new hobby or a new path for their life, perhaps one that they felt they could not pursue while married to their spouse. Wherever you choose to redirect your feelings, know that doing so can greatly improve your ability to make sound, well-informed decisions during your divorce.
Contact Our Wheaton Divorce Attorneys for Assistance
At Davi Law Group, LLC, we understand just how painful the divorce process can be, which is why we work so hard to ensure the interests of our clients are protected and preserved during the divorce process. Moreover, our DuPage County divorce lawyers work to minimize the stress that our clients experience during the divorce process by managing all the legal aspects of their case. Get the assistance and representation that you deserve. Call 630-580-6373 and schedule a meeting with our legal team today.
Source:
https://www.forbes.com/sites/heatherlocus/2018/06/01/5-crucial-steps-to-make-your-divorce-less-painful/#23eb212b612d