Free Initial Consultations

630-580-6373
With offices in Naperville, Joliet, Wheaton & Chicago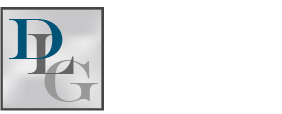 As a divorcing parent, the pressures you face are amplified, as your responsibilities are nearly doubled due to the transitional needs of the entire family. Not only do you need to make living and financial arrangements for yourself while also looking after your physical and emotional health, you must make arrangements for any children you share with your spouse, too. A solid parenting agreement is essential when entering post-divorce life, as it will provide the legal blueprint for how you will continue to raise your child once you are separated.
Getting Organized
Although the pressure may be overwhelming as you address the allocation of parental responsibilities (child custody) and parenting time (visitation), there are a few ways to to help streamline the parenting plan process and ensure you start off on the right foot. Here are some key steps to drafting an effective parenting plan:
Make a list of areas that require major decision-making. An integral part of creating a parenting agreement begins with identifying the areas that will require major decision-making on you and your spouse's behalf regarding your child's upbringing. Start by making a list of everything that is relevant or important to your child's lifestyle following the divorce. For example, identify which parent will be responsible for various care-taking functions, from your child's health care and educational needs, to his or her religious upbringing and how he or she will get to and from any extracurricular activities. The key is to define which parent will take care of the child's basic needs, outline what that care should look like on a daily basis, and clarify which responsibilities are shared or divided.
Discuss how you both envision parenting time. Under Illinois law, parents are given "parenting time," once referred to as visitation, which is designated time that a parent assumes the role of caregiver for the child. Visitation time and custody arrangements are typically the most difficult matters to address for divorcing parents, as they often spark heated disagreements and generate a significant amount of conflict throughout the overall divorce process. You may not be able to prevent disputes in this area, but you can attempt to take a proactive approach early on in the game by discussing your preferences and expectations for how you both would like custody and visitation time to play out.
Determine how you will handle any disagreements. Inevitably, disagreements will happen as you work to put together an effective, cohesive parenting agreement, no matter how peaceful or mutual the split. Be sure to discuss how you both will handle any disputes that arise as you assemble your parenting plan, and how you intend to resolve them. For example, consider the option of mediation, should you find yourselves unable to compromise on key aspects of your parenting plan.
Behind every effective parenting agreement is a mutual desire to focus on the child's best interest. If disputes are keeping you from making progress or you have other concerns about creating a parenting plan, working with a qualified DuPage County divorce attorney who is well-versed in these issues and can help point you in the right direction. Call Davi Law Group, LLC today at 630-580-6373 to schedule your consultation.
Source:
http://www.ilga.gov/legislation/ilcs/ilcs4.asp?ActID=2086&ChapterID=59&SeqStart=8300000&SeqEnd=10000000