Free Initial Consultations

630-580-6373
With offices in Naperville, Joliet, Wheaton & Chicago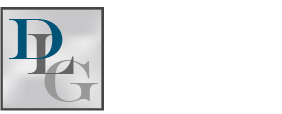 Long-distance relationships are never easy, but those that involve children can be especially trying. In fact, parents and children who have gone through divorce or separation may experience a disconnect – one in which the parent feels left out of the child's day-to-day life, and the child feels the absence of a parent that is far away. Thankfully, it is possible to develop a parenting plan that satisfies all parties and reduces the risk of mental and emotional distress. The following information can help you learn more about drafting a long-distance parenting plan, and it explains how an experienced family law attorney can assist with the process.
Make Time for Regular, In-Person Visits
Long-distance parents are encouraged to have regular, in-person visits with their child – not just because it gives you and your child physical contact, but also because it can help to ensure that your child knows you are there for them, as much as you can be. Plan to travel out for school concerts and special occasions or request that your child come and stay with you for a weekend every month. Also, consider whether it would be feasible for your child to spend holidays or school breaks with you.
Have a Travel Plan in Place for You and Your Child
Knowing when you will visit your child (or your child will visit you) is only the first step in developing a long-distance parenting plan. Divorcing parents will also need to ensure they have travel arrangements in place. For example, who will pay the child's airfare if they need to fly? Who will accompany the child? Where will the child and the other parent meet during drop-offs and pick-ups at the airport? Which parent will be responsible for making travel arrangements, and when must a parent notify the other of a cancellation or change to the plan?
Consider Virtual Visitation
Virtual visitation – or visits over Skype and other video applications – can give you and your child a way to talk and see one another in between your physical visits. Some parents do this daily, after their child returns home for the day. Others do it weekly, when they would normally have in-person visits. Obviously, every family's needs and situation will be different, so do what works for you; just remember that virtual visits can be important in the bonding process.
Contact Our DuPage County Family Law Attorneys
At Davi Law Group, LLC, we strive to protect the best interests of the child – and that includes ensuring the child has ample time with both of their parents. Dedicated and experienced, we can assist you through the parenting plan process by examining your situation, explaining your options, and assisting you with creative parenting plan solutions that can hopefully satisfy all involved parties. Schedule your personalized consultation with our DuPage County family law attorneys to get started. Call 630-580-6373 today.
Sources: