Free Initial Consultations

630-580-6373
With offices in Naperville, Joliet, Wheaton, Plainfield & Chicago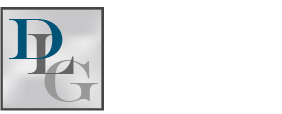 The Impact of Domestic Violence on Child Visitation
Making decisions about child custody during a divorce can be difficult. Making these decisions is even more complex when domestic violence is involved. While an abusive relationship may be limited to the relationship between two adults, there is no way to know the effect domestic violence may have on your child.
As you begin to separate from an abusive spouse you may wonder how to limit the impact of abuse on your children. It is important that you understand how the court may address the abuse issue when making decisions regarding child visitation.
Will My Abusive Spouse be Given Visitation?
Under the Illinois Domestic Violence Act, courts presume that it is in the best interest of the child to not live in an abusive environment or have visitation with an abusive parent. If you are separating from a spouse who is abusive, one of your first steps will be to provide the court with any information related to the domestic violence (e.g. protective orders, police reports) so that the court knows about the abuse.
It is not likely that a court will grant visitation to a parent if it would jeopardize a child's physical, mental, or emotional health. Additionally, a court may restrict or even deny the abusive parent visitation if the court believes the abusive parent will:
Endanger or abuse the child during visitation;
Use visitation to harass a former spouse/partner;
Hide or refuse to return the child; or
Behave in a manner that is against the best interests of the child.
Will My Child be Safe with His or Her Parent?
A court will not likely grant an abusive parent visitation without ensuring that you and your child will be safe. When a court does grant visitation to an abusive parent, then the court will set up protections for you and your child. The court can take any of the following actions:
Keep your address confidential from the other parent;
Prevent the other parent from coming to your home for visitation;
Order visitation at the home of a third party or in at a public or private location; or
Limit the abusive parent's contact with the child to "electronic communication" (e.g. telephone, email, instant message, video-conference).
What is Supervised Visitation? Will My Child be Safe?
Courts may order supervised visitation to protect the child from an abuser. The visitation can take place in a supervised facility or public location. When visitation takes place in a supervised facility, the court may order the abuser to cover the costs for the supervision fees. Courts may also allow a family member or friend to supervise visitation. When a family member or friend supervises visitation, then he or she must verify with the court that he or she will take responsibility for supervising visitations between the abusive parent and your child.
Reach Out to Us Today
If you are dealing with domestic violence as you make child custody decisions, then it is critical that you consult a lawyer. Please contact the DuPage County child visitation attorneys at Davi Law Group, LLC. We can help you navigate the child custody process and provide you with advice to help you protect your family. Contact us today by calling 630-580-6373.
Source:
http://www.ilga.gov/legislation/ilcs/ilcs5.asp?ActID=2100&ChapterID=59