Free Initial Consultations

630-580-6373
With offices in Naperville, Joliet, Wheaton & Chicago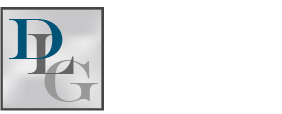 Studies show that children who witness a domestic violence attack grow up feeling isolated and vulnerable. Witnessing an incident can mean more than just seeing an attack happen. It can also mean a child hearing threats or fighting noises of an abusive situation, or observing the aftermath such as blood, bruises, crying, torn clothing, and broken items around the house. All of these can have long term effects on the child of an abusive relationship.
Exposed children can become more fearful or anxious when put into certain situations. This can result in keeping a secret from the rest of their family, whom could have helped the victim otherwise. In some cases, the burden of keeping this undisclosed information can cause adolescents to blame themselves for the abuse they witnessed and think that if they would have told someone or done something about it, then the abuse would not have continued. In extreme cases, children can become emotionally, physically, or even psychologically abandoned.
Domestic violence lawsuits may result in limited visitation for parents if their child has been affected. The option of having police present to be protected from an alleged abuser can be given in court. Children are often affected by domestic violence because the abuse must be committed by a family, spouse, parents, those who have children in common, or have been or are in a dating or engagement relationship.
One way to provide a level of safety and security for your child is to seek something known as a protection or restraining order. According to Section 501 of the Illinois Marriage and Dissolution of Marriage Act, an involved party in a domestic relationship may seek a restraining order or preliminary injunction for relief from a party removing a child from his or her jurisdiction.
Below is a list of organizations, research resources, and publications regarding domestic violence relating to children and youth.
If you are in need of a restraining order or are concerned about the safety of your child due to a domestic violence situation, contact a trustworthy attorney to be by your side. Our dedicated DuPage County family law attorneys at Davi Law Group, LLC can help you get the protective documents that you require.
Sources:
https://www.childwelfare.gov/topics/systemwide/domviolence/impact/children-youth/
http://www.domesticviolenceroundtable.org/effect-on-children.html
http://www.dupagefamilylawattorneys.com/family-law/domestic-violence