Free Initial Consultations

630-580-6373
With offices in Naperville, Joliet, Wheaton, Plainfield & Chicago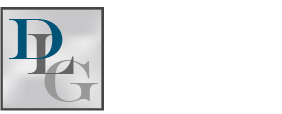 What is Domestic Violence?
"
Domestic violence
" is a term that we hear from friends, family, teachers, the television, etc. However, there is sometimes a bit of confusion as to what exactly domestic violence, or abuse, can include. Abuse does not solely mean physical violence. According to
Illinois State Police
, domestic abuse can also refer to harassment (creating disturbances at work, repeatedly telephoning, following or watching you, threatening to harm you), making a child or other person watch abuse, forcing you to do something you don't want to do, or denying a disabled person access to needed care.
These acts are considered domestic abuse if they are carried out by a
family or household member
. Under Illinois law, a family or household member can be any of the following:
Family members related by blood or marriage
People who are married or used to be married
People who share or used to share a home, apartment, etc.
People who have or say they have a child in common
People who have or say they have a blood relationship through a child
People who are dating or used to date
People with disabilities and their personal assistants
Sometimes, domestic violence can
start out as small acts
of abuse and control. For example, a potentially abusive partner can start things out by keeping track of the other's schedule and whereabouts, being bossy or demanding, blaming others for his or her mistakes, accusing the other of flirting or cheating, constantly criticizing the other, controlling all of the money, or even simply humiliating the other in front of others. There are many other indicators of potential violence, but these are just a few. If you or someone you know is being abused by a partner, or believe there is potential for abuse in the future, you do not have to go through it alone. Do not hesitate to contact a
dedicated Illinois family law attorney
to assist you in obtaining an Order of Protection.