Free Initial Consultations

630-580-6373
With offices in Naperville, Joliet, Wheaton, Plainfield & Chicago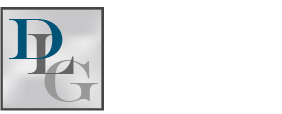 People often see kids as resilient, but the truth is, they are no different from other people. They may struggle to cope with difficult situations. Such is often the case in a divorce. Determine if your child may need therapy to cope with your separation by looking for the following signs.
Difficulty in School and Social Life
Children who are depressed and out of sorts may find it difficult to concentrate in school, or they may begin to lose interest in their social life. Watch for slipping grades, poor behavior, and an overall disinterest in social activities. They may also avoid their friends. Alternatively, your child's social circle may begin to change; they may start to hang out with delinquents or kids who drink and do drugs. A chance to talk about their feelings may help to improve the situation, but if you are concerned about your child's safety or future, it may be time to seek professional help.
Regression and Behavioral Issues at Home
When children go through a difficult or traumatic event, they may display regressive behaviors, such as thumb-sucking or bedwetting. Alternatively, your child may start acting out at home. Some become aggressive and lash out at their parents or siblings. Others may steal, lie, or attempt to manipulate. Most of the time, these behaviors will subside with time, but if they are severe or persist, you may need to seek counseling for your child.
Excessive Worry or Extreme Depression
Mild anxiety or a short period of sadness during divorce is normal, but if you start to notice that your child is worrying excessively or seems to have no interest in their normal activities, it may be time to seek help. Watch for issues like not eating, poor hygiene, and self-destructive behaviors. Also, seek help if your child starts to experience panic attacks.
Know that Some Struggle is Normal
Before you worry yourself unnecessarily, it is important to know that some difficulty is normal. Your child's entire life is being upended, and they have no control over the situation. Give them choices when and where you can, do more listening than talking, and encourage them to talk about their feelings as much as possible and they may begin to do better with time. If problems persist, then consider scheduling a therapy appointment for them.
How Our Wheaton Divorce Lawyers Can Help Improve the Situation
For kids, the biggest worry tends to be what their life will look like after the divorce. Parents can often quell those worries by handling their divorce in an amicable manner, and by making sure that the child spends ample time with both parents. An attorney can assist you in the process.
As advocates for children, Davi Law Group, LLC is the firm to call. Seasoned and experienced, our DuPage County family law attorneys will work hard to help your family transition. Call 630-580-6373 and schedule a consultation to get started.
Source:
https://health.clevelandclinic.org/11-signs-your-child-may-need-a-therapist/