Free Initial Consultations

630-580-6373
With offices in Naperville, Joliet, Wheaton, Plainfield & Chicago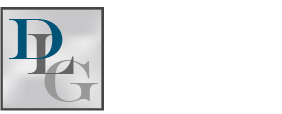 Does My Disabled Family Member Need A Guardian?
If you have a disabled family member or other loved one, you may wonder whether he or she needs a guardian. Illinois law provides a way for the court to appoint guardians for some disabled people. Ultimately, it is important to understand who may be eligible for guardianship and what guardians do.
Is My Disabled Family Member Eligible for a Guardian?
Not every disabled person needs or can get a guardian. Guardians are appointed when a person with a disability is unable to make or communicate responsible decisions regarding their estate or personal needs. Many disabled people are very capable of making their own sound decisions, and therefore are not eligible for a guardian. However, individual mental deterioration, physical incapacity, mental illness, and developmental disabilities can make someone unable to make decisions themselves. This also sometimes happens during the aging process. Ultimately it is up to the judge whether an individual needs the protection of a guardian.
What Does A Guardian Do?
There are two basic kinds of guardians, guardians of the estate and guardians of the person. Guardians of the estate are responsible for making sure that the disabled person acts in their own best interest when making financial decisions, paying bills, and any other monetary and property matters. A guardian of the person is responsible for making sure the interests of a disabled person are protected when making medical decisions or other personal decisions, such as where the disabled person lives.
What If My Family Member Only Needs Help In A Certain Area?
Aside from deciding whether a guardian of the estate or guardian of the person is or is not proper, the judge can also pick and choose specific powers that a guardian can have. If a judge grants "plenary" power over the guardianship, the guardian can make all the decisions of the estate and/or the person. However, judges are also able to just assign guardians to certain tasks, such as paying bills or deciding what hospital to go to. Generally, judges will grant the least amount of guardianship powers necessary to fully protect the person with a disability.
What Responsibilities Does a Guardian Have?
The main responsibility for all types of guardians is to act in their ward's best interest and make the decisions that they think their ward would make if they were able to make reasoned decisions. Guardians may be required to check in with the court at certain times to explain the decisions they have made on behalf of the person with disabilities. Guardians of the estate usually must file yearly accountings with the court so the court can make sure that the guardian is properly fulfilling his or her role.
DuPage County Guardianship Attorneys
If you think your disabled family member needs the protection of a guardian, you should contact knowledgeable guardianship attorneys as soon as possible. Our passionate DuPage County guardianship attorneys at Davi Law Group, LLC can answer your questions and help you ask the court for a guardianship if appropriate.
Source:
http://www.ilga.gov/legislation/ilcs/ilcs4.asp?ActID=2104&ChapterID=60&SeqStart=14300000&SeqEnd=17600000