Free Initial Consultations

630-580-6373
With offices in Naperville, Joliet, Wheaton & Chicago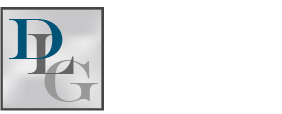 Historically, experts have seen divorce as a negative childhood event. However, families and scientists are starting to find that this may not be entirely true. In fact, science has recently found that contention may be more of a factor in the development of certain childhood issues after a divorce and that contention can have a negative effect, even if a divorce does not occur.
Now science has made a new and equally interesting discovery. In previous studies, children of divorce were found to have a higher risk of divorce themselves. Experts have always considered that to be an environmental issue, but a new study suggests the effect could be genetic.
A Closer Look at the Study
In their study, researchers wanted to answer one simple question: why does divorce run in families? Their conclusion challenges everything we thought we knew about divorce. In examining the DNA of adopted Swedish children, researchers found a strong and consistent genetic link to divorce. Set to be published in an upcoming issue of Psychological Science, the study alter everything from how therapists work with distressed couples to what parents consider when deciding if divorce may be the next best step in their life.
What a Genetic Effect Means for Families
One of the many factors that couples may consider before filing for divorce is how it might affect their children. Should they determine that the negative effects are simply too great, they may consider delaying the divorce until their children are older. However, as science is now showing, divorce may not have as negative of an impact as previously thought.
For example, if a parent had concerns that their decision to divorce might negatively impact their child's future relationships, the new study could give them peace of mind. As a result, they may feel more confident about moving forward with a decision that they know is right for their family. Likewise, the study on contention and divorce might encourage parents in an abusive or particularly toxic situation to seek outside help.
Contact Our Seasoned DuPage County Divorce Lawyers
If you have been considering divorce but thought about delaying it because of your children, contact Davi Law Group, LLC. Our seasoned DuPage County divorce lawyers can help you understand how divorce may and may not affect your children, and we can supply you with strategies that can minimize any possible negative effects. Schedule your personalized and confidential consultation by calling 630-580-6373 today.
Source:
http://www.miamiherald.com/news/nation-world/national/article177305741.html