Free Initial Consultations

630-580-6373
With offices in Naperville, Joliet, Wheaton & Chicago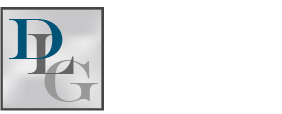 Of all the reasons that people delay filing for bankruptcy, concerns over credit are the most common. Considering that the long-term impact of bankruptcy on one's credit rating is one of the most well-known facts about bankruptcy, such fears make sense. However, there are some little-known facts about bankruptcy – some of which may encourage you to reconsider whether bankruptcy may be an appropriate option for your situation. Learn more about the effect that filing for bankruptcy can have on your credit, and discover how an experienced attorney can assist you through the process.
The Effect of Bankruptcy Wanes Over Time
Although it is true that bankruptcy remains on your credit for up to 10 years (the time can vary, depending on which chapter you file under), its impact is strongest immediately after you file. Then, over time, that impact wanes. That makes obtaining new credit easier, and the more credit you obtain and handle responsibly, the more your score may improve.
Perpetual Debt Damages Credit Too
Each month, as payments are missed, creditors report late payers to the credit bureaus. If your name is on that list, and you are continuously falling further and further behind on your payments, bankruptcy could be the most favorable option. Furthermore, if you or your family are at risk for homelessness, vehicle loss, or seizures from the IRS, bankruptcy could give you time to strategize your next move. For most people, this means consulting an attorney.
Strategizing Your Next Financial Move
While the reasons for bankruptcy may vary from one debtor to the next, all are encouraged to strategize their next financial move. Doing so not only improves the chances of a favorable outcome, but it can also decrease stress for the debtor and their family. After all, there is little in this world that can put your mind at ease quite like a plan. That is the role of an attorney – to examine your situation, present you with options, and help decide which one may best suit your needs. You can then begin to take the first steps toward a better financial future.
If you or someone you love needs help deciding whether bankruptcy may be the most appropriate option, contact the Davi Law Group, LLC. Dedicated and experienced, our DuPage County bankruptcy attorneys will protect your best interests, no matter what the circumstance. Start by scheduling a personalized consultation. Call 630-580-6373 today.
Source:
http://www.latimes.com/business/la-fi-montalk-20171001-story.html