Free Initial Consultations

630-580-6373
With offices in Naperville, Joliet, Wheaton & Chicago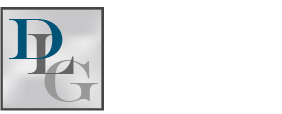 Entering serious financial troubles is a subject that no one wants to discuss. Moreover, having to make the decision to file for bankruptcy can be very embarrassing and frustrating. Yet sometimes filing for bankruptcy is the best option. To file for Chapter 7 bankruptcy, there are qualifications and requirements that must be met, so that the overall process can go as smoothly as possible.
What is Chapter 7 Bankruptcy?
Chapter 7 bankruptcy, also known as "liquidation bankruptcy," releases most unsecured debt, including credit card debt, medical payments, and personal loans. This type of bankruptcy is the easiest, quickest, and most common, with over 63 percent of all bankruptcy cases filed under Chapter 7 in 2016.
What Are the Requirements for Chapter 7 Bankruptcy?
To qualify for Chapter 7 bankruptcy filing, an individual must pass a test that examines income, expenses, and debt. There is a possibility that the person filing for bankruptcy may need to sell all non-exempt assets. However, a home, car, and work equipment may be retained, as they are exempt assets.
The individual filing for Chapter 7 bankruptcy must also have the following:
Debt that totals over half of his or her annual income;
Debt that would be paid off in five years or longer;
Debt that would interfere with essential aspects of life;
No disposable income; and
Monthly income that is below the state's median level.
What Should Be Avoided to Better Prepare for Chapter 7 Bankruptcy?
There must be common sense when preparing to file for Chapter 7 bankruptcy. The individual filing should not pay creditors or accumulate any new debt, as a new creditor may claim that the individual took out a loan or maximized the balance on a credit card with no intention to repay the amount, which could lead to a potential fraud claim. The individual must also prepare a budget and stay within his or her financial means; this means no unusual transactions, and retirement funds should remain untouched.
Contact a Wheaton Bankruptcy Lawyer
Financial problems are always stressful, but the situation does not have to be permanent. If you find yourself having to file for bankruptcy, then you will likely have several questions about the whole process. At Davi Law Group, LLC, we understand your concerns, and we will help you find a better financial future. For a free consultation, please call our DuPage County bankruptcy attorneys at 630-580-6373 to get the help you deserve.
Source:
https://www.debt.org/bankruptcy/chapter-7/