Free Initial Consultations

630-580-6373
With offices in Naperville, Joliet, Wheaton, Plainfield & Chicago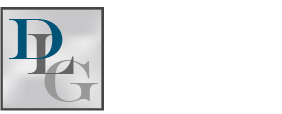 Talking to your partner about creating a prenuptial or postnuptial agreement may feel uncomfortable or unnecessary. However, considering that arguments about finances are one of the strongest predictors of divorce, there is clear value in openly discussing finances with your spouse and creating a mutually beneficial, legally binding document that addresses each spouse's financial and property interests. If you chose to forgo a prenuptial agreement before getting married, it is important to know that it is not too late to secure the same benefits through a postnuptial agreement.
Reasons to Pursue a Postnup in Illinois
For many couples, the time before their marriage may seem too early in their lives and relationship to be worried about what happens to their property in the event of a divorce, especially if neither spouse has significant assets to their name. However, much can change throughout the course of the marriage when it comes to the couple's financial situation and their outlook on life. With these changes often comes a more clear need to work together on a postnuptial agreement.
Perhaps the most common reason to establish a postnup is a large increase in marital or non-marital assets. For example, if you have acquired a business during the marriage, or if a business that you previously owned has increased substantially in value, it is often a good idea to establish in writing the financial interest that each spouse has in the business. Alternatively, if you or your spouse has been the beneficiary of an inheritance, it may be important to definitively establish its status as non-marital property. If you choose, your postnuptial agreement can address all assets belonging to the marital estate and each spouse individually. Doing so can prevent confusion, uncertainty, and conflict if you ultimately have to divide your property in a divorce.
Some couples may choose to create a postnuptial agreement because of the state of their marriage rather than the state of their finances. Perhaps a situation involving infidelity or dishonesty has shaken the foundation of your marriage to the core, and while you are both willing to try to work through your issues, divorce now seems like a more concrete possibility. Preparing for a potential divorce is a completely valid reason to create a postnup, but it is important to try to keep your emotions out of the process and avoid pushing for terms that would put your spouse at an unfair disadvantage.
Contact a DuPage County Postnuptial Agreement Lawyer
If you are considering a postnuptial agreement, an experienced Wheaton family law attorney can help you and your spouse understand the process and decide whether it is the best decision for you. With the help of the lawyers at Davi Law Group, you can create an agreement that protects both of your interests and allows you to feel comfortable with your marriage and finances. Contact us today at 630-580-6373 for a free consultation.
Sources:
https://www.marketwatch.com/story/this-common-behavior-is-the-no-1-predictor-of-whether-youll-get-divorced-2018-01-10
https://www.ilga.gov/legislation/ilcs/ilcs3.asp?ActID=2087&ChapterID=59
https://www.investopedia.com/articles/personal-finance/062915/5-signs-you-need-postnup.asp