Free Initial Consultations

630-580-6373
With offices in Naperville, Joliet, Wheaton, Plainfield & Chicago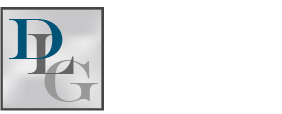 Do I Need a Forensic Accountant to Help With My Divorce?
Hearing the term "forensic accountant" might make you think of white-collar criminal investigations. However, there is much more to what a forensic accountant does than handle complex fraud investigations. Many work on divorce cases in which there is a concern with one spouse's financial behaviors. Being married does not mean that your spouse has the right to do whatever they please with marital funds. In a divorce, accounting for what has happened to missing or misused marital funds may be very important during division of property. If your spouse unilaterally wasted marital funds on things like an adultery partner, drugs, or gambling, you may be entitled to recover your share of those funds in divorce. This is referred to as "dissipation of marital assets." The other possibility is that your spouse could be hiding marital funds from you in an effort to avoid giving you your fair share during divorce. If you suspect that either of these is true, a forensic accountant may be able to help you.
How Can a Forensic Accountant Help Prove Dissipation?
It can be difficult to prove that marital funds were improperly dissipated. Generally, dissipation of marital assets occurs when one spouse spends a significant amount of money on vices without the consent or participation of the other spouse. For example, if your spouse has cashed in a mutual retirement account to gamble over your objections, that is likely dissipation. However, your spouse may claim that that money was used for another legitimate purpose. A forensic accountant can help you identify what happened to the missing marital funds so that you can prove dissipation and recover your share of the assets.
How Can a Forensic Accountant Find Hidden Money?
It is not uncommon for one spouse to hide assets from the other, including assets they used marital funds to build up. A forensic accountant will be able to conduct a search for any accounts or property in your spouse's name in addition to identifying whether marital funds were used for the asset. They are likely to begin by looking into any suspicious expenses to determine whether your marital funds went where your spouse claimed they were going. Some spouses will convert marital funds into other, more easily-hidden assets like jewelry. The forensic accounting process is likely to turn up any hidden assets.
Contact a DuPage County Divorce Lawyer
Davi Law Group is committed to helping people who have suffered due to their spouse's misuse of marital funds. Our caring DuPage County divorce attorneys will evaluate your case to help determine whether forensic accounting services are needed. For a complimentary consultation, please contact us at 630-657-5052.
Source:
https://www.mdd.com/forensic-accounting-articles/role-of-a-forensic-accountant-in-divorce/