Free Initial Consultations

630-580-6373
With offices in Naperville, Joliet, Wheaton, Plainfield & Chicago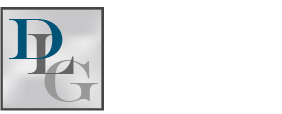 Do Children Have a Voice in the Illinois Divorce Process?
A divorce can impact children at least as much as, if not more than, their parents. The emotional distress of the breakdown of the family is often difficult for children to cope with, and many of the decisions made in the divorce will have a direct effect on the children's lives. With so much at stake, it is reasonable to wonder whether children have a say in what happens during the divorce process, or whether they are at the mercy of their parents and the court.
Including the Child's Perspective in the Divorce Process
Fortunately, there are ways to ensure the child's needs and preferences are considered in any decisions that affect them. Particularly regarding parenting time and the allocation of parental responsibilities, an Illinois court will:
Focus on the child's best interests. To determine whether a decision is in the child's best interests, the court will consider many factors including the child's needs, physical and mental health, relationships with both parents and any siblings, connection to their home, school, and community, and any history of violence or abuse in the family. While the child's parents may already have their best interests in mind, the court will not make a decision solely based on the parents' preferences.
Consider the child's wishes. The court will often hear directly from a child regarding his or her preferences about parenting time and parental decision-making. If the child has reached an appropriate maturity level and is capable of expressing independent wants and needs, this input can factor significantly into the court's decision.
Determine the necessity of representation for the child. While it is not necessary in every divorce case, the court may appoint a representative for the child if there are questions regarding the child's best interests. This representative can be a guardian ad litem, who serves as a witness after investigating the case and interviewing the child and both parents. Alternatively, it can be a child representative who advocates for the child's best interests using evidence-based arguments, or an attorney for the child who specifically represents the child's perspective with a duty of loyalty and confidentiality.
Contact a DuPage County Family Law Attorney
The attorneys at Davi Law Group have the knowledge and experience necessary to answer any questions you may have about the effects of divorce on children and the legal rights they have throughout the divorce process. When we take your case, we strive to ensure that the children's best interests are at the forefront of any decisions in which they have a stake. Contact a Naperville family law attorney today at 630-948-8926 to schedule a free consultation.
Sources:
https://www.ilga.gov/legislation/ilcs/fulltext.asp?DocName=075000050K506
https://www.ilga.gov/legislation/ilcs/documents/075000050K602.5.htm
https://www.ilga.gov/legislation/ilcs/fulltext.asp?DocName=075000050K602.7