Free Initial Consultations

630-580-6373
With offices in Naperville, Joliet, Wheaton & Chicago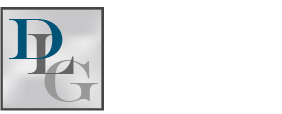 Divorce can bring out the worst in people - and that includes parents. Unfortunately, the stakes of divorce tend to be higher when there are children involved. They can suffer from maladjustment issues, a strained relationship with their parents, and even poor academic performance when the proceedings are not carefully managed.
Thankfully, there are tools and resources that parents can use to mitigate such issues during a divorce, even if the parents themselves cannot seem to get along. Learn more with help from the following sections.
Start with a Solid Co-Parenting Plan
The first step to protecting your child in a divorce is ensuring you have a solid co-parenting plan, moving forward. Determine how often your child will be with you, and how often they will be their other parent. Also, consider matters like who will drop your child off at school. Who will pick them up? Who can provide the best accommodations of your child over the weekend? Holidays, birthdays, and summers with your child should also be carefully considered.
Drafting this plan might require you to take a hard look at what is really best for your child, rather than focusing on yourself. For example, you might be sad over having to split the time you have with your child, but they might desperately need more time with their other parent during the divorce transition period.
Mitigate Any Issues Before They Start
If you suspect there may be issues with your spouse in the divorce, plan to mitigate them ahead of time. Consider everything from child exchanges to communicating with your spouse about your child's grades and upcoming activities. Some divorcing couples may be able to do these things amicably. Others may struggle. If you believe your situation may fall into the latter group, consider the numerous tools and resources at your disposal. Technology, such as email and text, can help. There are also phone applications that you can use to create and share a calendar or exchange documents with your spouse, no direct contact necessary.
Employ the Assistance of a Seasoned Wheaton Divorce Lawyer
There is only so much you can do on your own, and there are some aspects of your divorce that you should not handle alone. A seasoned divorce lawyer can help with these aspects of your case.
Backed by a solid reputation as one of the leading family law firms in the state, Davi Law Group, LLC can skillfully assist you in your Illinois divorce. Schedule a personalized consultation with our seasoned Wheaton family law attorneys to get started. Call 630-580-6373 today.
Source:
https://www.wsj.com/articles/when-parents-divorce-apps-can-reduce-the-parental-responsibilities-acrimony-11556616602