Free Initial Consultations

630-580-6373
With offices in Naperville, Joliet, Wheaton & Chicago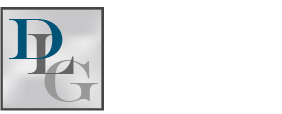 Going through the divorce process can be difficult for any number of reasons, but may be especially difficult when parents of children decide to divorce. Additional considerations not only come into play when dealing with legal aspects of the divorce case in court, like child custody and support matters, but more practical and everyday concerns may also dominate the parties' interactions, such as the emotional well-being of the children involved. While the well-being of common children may get much attention from each of the parties to a divorce action, they may also be dealing with feelings of anger, resentment, and stress. These feelings may affect their actions more than they realize, and may impact their children more than they know. Here, WebMD discusses five common mistakes that divorced parents make that can have a negative impact on their children.
Common Mistakes
Communicating through the children. Many divorcing couples try to talk to one another by sending messages through their children. This leads to undue stress for the child involved, especially if they are left to address a situation that their parents could not handle without involving them. Instead, parties should attempt to discuss issues directly with one another with focused communication that does not get emotional.

Sharing too many details with older children about the divorce. Some parents, even if inadvertently, may turn their kids into their therapists by oversharing details of the divorce or feelings about their other parent. This practice is damaging to the kids who must show some understanding of the complaining parent's feelings. Instead, seek outside professional help if necessary in order to maintain healthy boundaries with children.

Trying to tell children what to feel instead of listening to their feelings. Listening to your kids and making them feel understood is important. Respond to what they tell you, but do not feel as if you always have to offer them a solution. Simply listening to them goes a long way. Avoid speaking negatively about their other parent or incorporating your own feelings into the conversation.

Be interested in the time your child spends with the other parent, but do not barrage them with questions. This requires a good balance between being interested in your child's time away and letting him or her feel comfortable about visiting with the other parent while also not making your child feel like he or she is getting the third degree or being put in the middle.

Do not hesitate to right past wrongs. If parents have already made mistakes in handling their divorce with their children, they should try to avoid any damage that may have been done. This may include apologizing, explaining what has been done wrong and committing to new behavior, and even enlisting the child's help in avoiding negative behavior in the future.
Child Custody and Support Attorney
If you or someone you know is going through a divorce involving child custody or support matters, the DuPage County divorce attorneys at Davi Law Group, LLC can assist in navigating those and other issues that may arise. Contact us today to schedule a consultation to discuss your case. We have offices located in Wheaton, Warrenville, and Chicago.