Free Initial Consultations

630-580-6373
With offices in Naperville, Joliet, Wheaton, Plainfield & Chicago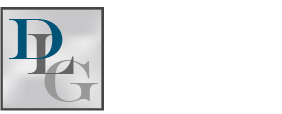 Some people believe that "absence makes the heart grow fonder," but deployed soldiers often have a different experience. They return home to find that their once loving and supportive spouse has grown cold and is seeking a divorce. Regardless of their reason, their decision can place servicemembers at serious risk - and not just financially. Emotional anguish, brought on by the grief of losing their spouse, could endanger their lives. Thankfully, it is possible to mitigate the issues. Learn more, including how a seasoned divorce attorney can assist with the process.
Preparing for Divorce While Deployed
Divorce can be a complicated endeavor for any individual but deployed servicemembers often experience distinct disadvantages while trying to navigate the process. They may lack the communication options necessary for communicating with their attorney, and access to their bank account may be either limited or non-existent while overseas. In contrast, their spouses, who are usually stateside, may have unfettered access to the money, an attorney, and even the servicemember's personal belongings.
The potential consequences of this issue are clear: a spouse can easily clean out a service member's bank account, sell or destroy asset, and they can even gain more leverage in a divorce because they have more access to an attorney. Using a few precautionary steps when one suspects divorce can mitigate against such issues. These steps include:
Hiring an attorney that practices in your spouse's state of residence;
Signing a power of attorney that assigns your lawyer as your proxy;
Setting up a separate bank account that your spouse cannot access;
Having your mail redirected so that it no longer goes directly to your home;
Having valuables and personal belongings removed from the home and placed into storage (ensure only you and your attorney have access);
Prevent your spouse from taking out new lines of credit under your name by ensuring your attorney has access to your credit report; and
Complete a divorce petition before deployment to protect yourself from malicious spousal behavior (i.e. taking the kids over state lines and then filing for divorce).
Even with these precautions in place, state-side spouses are still at a distinct advantage in a divorce. Because of this, it is highly recommended that you keep your actions to yourself and that you attempt to wait to file for divorce until after you have returned home. However, if you must move forward, ensure you seek a competent attorney that understands the unique challenges that deployed servicemembers face while pursuing a divorce.
Contact Our DuPage County Divorce Lawyers
Davi Law Group, LLC has handled some of the most complex divorce cases in DuPage County. Dedicated to protecting your best interest, and committed to doing everything possible to ensure you return home safely, our Wheaton divorce lawyers can protect you from the possible negative consequences of a divorce during deployment. Schedule your personalized consultation by calling 630-580-6373 today.
Source:
https://www.military.com/spouse/relationships/military-divorce/6-steps-to-get-through-a-deployment-divorce.html