Free Initial Consultations

630-580-6373
With offices in Naperville, Joliet, Wheaton & Chicago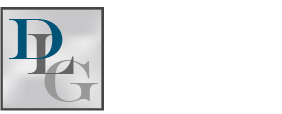 The use of technology and social media to connect with others has been an increasing cause of divorce across the country, and the world, for a number of years as more spouses use social media websites. In fact, a new survey conducted by the company Censuswide shows that nearly one in every seven divorces occurs because of social media.
Example of Social Media Divorce
One woman in Chicago admitted to the survey researchers that her addiction to social media was a major contributing cause to her divorce. She spent nearly five hours every day on Facebook and other social media sites after she started to build her online presence for her event-planning business. She mentioned that the time spent on social media should have been used to cook dinner, read to her kids, or even watch a movie or talk with her spouse.
Eventually, the woman had over 5,000 Facebook friends and over 1,000 followers for her business on the social media website. She connected with former boyfriends, and it did not sit well with her husband. Her obsession with social media led to the end of her marriage.
Studies on Social Media & Divorce
The Censuswide survey is not the only research that has been done on the issue of social media causing divorce. In the United Kingdom, a study commissioned by Slater and Gordon Lawyers questioned 2,000 married couples and discovered that the majority would consider a divorce because of behaviors on social media sites like Facebook, Twitter, Snapchat and Skype.
Almost 25 percent of the couples surveyed in that report admitted that they have fought over social media usage at least once per week, and 17 percent of couples had fights about it at least once per day. In addition, 20 percent of the spouses surveyed "admitted doubting the strength of their relationship after discovering something hidden in their spouse's Facebook account." However, 58 percent of the spouses interviewed said that they knew their spouse's passwords, even if their spouses had no idea that they knew.
A Growing Cause of Divorce
Use and abuse of social media websites is quickly becoming a common cause for divorce in the United States and abroad. With hundreds of millions of people on social media sites like Facebook, issues of trust between spouses can arise because of someone's behavior on the Internet. When told of the Censuswide and other studies regarding social media as a contributing cause to divorce, many family law attorneys were surprised that the number was so low. One attorney stated that the numbers in the study sounded lower than he imagined, and asserted that at least half of his divorce cases involved social media use.
Consult with an Illinois Family Law Attorney Now
If you or a loved one is thinking about filing for divorce in Chicago or the western suburbs, a DuPage County family law attorney is here to help. Reach out to the Davi Law Group, LLC today for immediate assistance.