Free Initial Consultations

630-580-6373
With offices in Naperville, Joliet, Wheaton & Chicago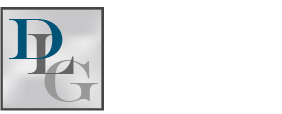 In Illinois, a divorce marks the legal end of a marriage. Both former spouses are able to marry others. During divorce proceedings, a court can decide on issues such as custody, visitation, and support of children, as well as how to divide marital property and whether one spouse must pay alimony to the other.
On the other hand, a legal separation is not the end of a marriage. Spouses are not free to marry others, but a court can issue an order regarding child custody, visitation, and support, as well as alimony. The marital property of a separated couple cannot be divided by a court, unless both parties agree to have a judge decide how shared property should be distributed. Many couples opt for a legal separation if they know that they cannot live with each other, but are not ready to take the step of filing for divorce.
Legal separation is different than just living apart. If spouses are living apart, but have not gotten a judge involved by filing for separation, issues of child or spousal support will not be decided, unless you both agree on a course of action.
One common reason that couples file for separation, instead of simply living apart, is because living apart without any legal recognition of this status can lead to one spouse using the separation against the other in a divorce proceeding, alleging that they were abandoned. In a divorce where fault is being considered, abandonment for a year or more can make a spouse liable for the divorce.
The Process of  Legal Separation
First, you must have been an Illinois resident for more than 90 days before you can ask for a legal separation. You must be living physically apart from your spouse, and even if he or she is living in another state, you can petition for a separation. However, if your spouse have never lived in Illinois, a court here may not be able to determine issues of child support or alimony. In order for a judge to be able to decide issues relating to child custody, your children must have been living in Illinois for at least six months. A final consideration is that in order to petition, you cannot be considered "at fault" for the separation.
In order to become legally separated, you must file a petition in the appropriate court, and notify your spouse of the action. You must request a hearing from a court clerk, and notify your spouse of the date of the hearing as well. At the hearing, a judge will listen to the facts in your case, and will decide whether to grant a legal separation. This process can be tiring and difficult, so having a dedicated DuPage County family law attorney at your side can help ensure that you get the outcome that is best for you. Contact Davi Law Group, LLC for advice and representation in your legal separation case.