Free Initial Consultations

630-580-6373
With offices in Naperville, Joliet, Wheaton & Chicago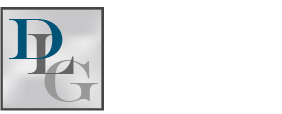 According to the Family Studies website, previous data that suggested the divorce rate has been on a steady decline since the 1980s may be wrong. A new paper denounces those statistics and instead argues that the rate of divorce has not only gone up, but has risen to record highs. Read on for more about their position and the reasons behind it.
Why the Error?
Researchers are blaming poor data collecting as the reason behind the faulty previous numbers, which painted a more optimistic picture of divorce rates in the U.S. Even if individual counties accurately collected data related to divorce statistics, states then had to compile it and turn it over the the Census Bureau to put the data together on the national level. Something was lost in the process. In addition, it is believed that in the mid-1990s the federal government ceased offering financial support for significant state collection. Some states stopped reporting entirely, ultimately muddying the pool of information related to divorce rates.
Relying on New Information
The new paper is based on information from the American Community Survey, which involves a continuous sample of the residents in each state. As a result, they found that the entire divorce rate has decreased by 2.2 percent since 1980. However, when the change in the age of the population was taken into account and compared to 1980, research found a corresponding increase in the divorce rate by 40 percent. In 2010, almost half of every married American was separated or divorced by their late 50s.
These researchers say baby boomers are most likely to blame for the increasing rate of divorce; members of this generation have been most likely to divorce in each decade since the 1970s. On the other hand, younger generations may be responsible for turning the divorce rate around. Younger couples who are married are enjoying more successful marriages than older people did at their age. This could be due, in part, to the fact that many teens and young adults in their early 20s are choosing to live together instead of or before marriage, something baby boomers did not do often. Researchers still say, however, that cohabiting relationships have been known to be less stable than marriages and continue to be today.
Family Law Attorney
If you are considering filing for divorce, it is important to contact a
DuPage County family law attorney
who can advise you of your rights and guide you through the process of ending your marriage. The successful attorneys at the Davi Law Group, LLC are skilled at protecting their clients' rights. Please feel free to contact us today to schedule a consultation to meet with a lawyer and discuss your case. Our offices are located in Wheaton, Warrenville, and Chicago, Illinois.