Free Initial Consultations

630-580-6373
With offices in Naperville, Joliet, Wheaton & Chicago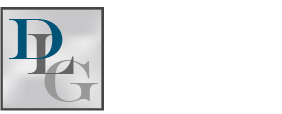 When a couple finally decides to divorce, one spouse may be anxious to start the divorce and move on with his or her life. In the spouse's haste to start moving on he or she may move out and not provide his or her soon-to-be former spouse information about their new address. He or she may do this and not realize that Illinois law requires each spouse to provide legal notice about the divorce. This may be frustrating for the spouse who has not moved, and may be additionally concerned that he or she will need to put his or her divorce on hold.
How Do I Notify My Spouse About Our Divorce?
In most divorces, the spouse seeking the divorce will need to provide his or her spouse with a copy of the divorce petition and any support documents. These documents must be served, or delivered, to the non-filing spouse. Service is usually completed by a local sheriff or a private process server. Most likely, you will need to pay a fee to the process server before he or she will serve your spouse. Once the fee is paid and your spouse has been served, your spouse will have a certain amount of time to respond to your divorce petition.
What Should I Do if I Do Not know Where My Spouse Lives?
If you do not know where you spouse lives, then you will want to determine how to provide publication notice to your spouse. You will want to discuss this issue with your lawyer and figure out whether you want to attempt to find your spouse or move forward with a publication notice. This is an important consideration since a court can grant you a default divorce if your spouse cannot be reached. However, a court cannot decide issues such as visitation, property division, child or spousal support.
If you do decide to proceed with serving your spouse by publication, make sure that you:
Inform the Court About Your Efforts to Locate Your Spouse: Your lawyer will help you prepare an affidavit for the court. In your affidavit you should inform the court that you have tried, and failed, to locate your spouse for service.
Submit Your Affidavit to the Court: Your lawyer will then file your affidavit with the court. If the court approves your affidavit, the court clerk will then place a legal notice of service in the newspaper for at least three weeks.
If your spouse still has not responded after the three weeks, you may ask the court to enter a decision about your divorce. But remember, the court will not be able to decide critical issues such as spousal or child support until you have located your spouse.
Speak to an Attorney About Your Divorce
Divorce is difficult for everyone involved. An individual can complicate matters when he or she does not provide his or her spouse with the information needed to properly serve the divorce papers. If you are preparing for a divorce and you are not sure how you will serve your spouse, then you should contact the DuPage County divorce attorneys at Davi Law Group, LLC. We can discuss your divorce with you and help you figure out the best way to serve your spouse and move forward with your divorce. Contact us today to schedule an initial consultation.
Source:
http://www.ilga.gov/legislation/ilcs/ilcs4.asp?ActID=2017&ChapterID=56&SeqStart=2200000&SeqEnd=3900000