Free Initial Consultations

630-580-6373
With offices in Naperville, Joliet, Wheaton & Chicago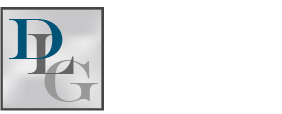 Divorce can be a massive undertaking with numerous pitfalls, and many can cause extreme but unnecessary stress and financial loss. Thankfully, divorcing parties can mitigate against some of the issues using a strategy known as divorce planning. Learn more about this process in the following sections, including the role and importance of an attorney while navigating through it.
What is Divorce Planning?
Although the emotional toll of divorce cannot be denied or ignored completely, parties are encouraged to see the legal process for what it really is: a detangling of assets. What that really means is that legally speaking, divorce is more like a business transaction. Certainly, your feelings are valid, and you have every right (and should expect) to be angry, confused, or hurt - but these emotions will not benefit you in the courtroom. In fact, if anything, they could cause you to make irrational or hasty decisions.
Divorce planning can help parties avoid such decisions. Here, parties tend to be more focused on the end-goal, rather than their emotions. They are also more likely to anticipate and plan for the financial challenges and obstacles that could arise in their case. Parties are also able to take preemptive measures if they suspect that their spouse may try hiding or depleting marital assets. Lastly, divorce planning can give parties the power to mitigate against severe financial losses that cannot be avoided altogether.
Knowing Where to Start
While there is no one "right way" to go about divorce, parties tend to find that the aid of an attorney is invaluable during the process. However, it is critical that you do not select just any attorney. The following tips can help you in making a well-informed and educated decision:
Never hire an attorney before meeting with them for a consultation,
Know your assets and expenses before your consultation,
Arrive with a checklist of questions/concerns,
Avoid anyone who does not listen to or value your concerns,
Shy away from representatives who seem "over-confident" or "overzealous," and
Always listen to your gut.
At Davi Law Group, LLC, we recognize that every case is unique, and we treat them as such. Committed to preserving your best interest and assisting you in reaching the most positive outcome possible in your case, our DuPage County divorce lawyers offer personalized consultations to help you prepare for your divorce. Call 630-580-6373 to schedule yours today.
Sources:
https://www.theglobeandmail.com/life/relationships/10-signs-your-spouse-may-be-planning-to-divorce-you/article1358247/
https://www.cnbc.com/2017/10/02/financial-planning-for-divorce--its-not-just-for-women.html