Free Initial Consultations

630-580-6373
With offices in Naperville, Joliet, Wheaton, Plainfield & Chicago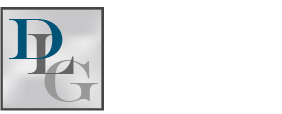 Parties who go through a divorce often attend therapy or join a support group to help them cope with the process, but children rarely go through the same type of counseling because they are seen as "resilient." Alternatively, parents may assume that their child is not suffering any ill effects from the divorce because they are not displaying any symptoms at that time. Sadly, this may not be the case. Learn more about how divorce counseling can help reduce the chances of maladjustment in children experiencing divorce, and discover how a seasoned divorce lawyer can further minimize their risks.
Kids and Divorce - Understanding the Risks
Although it is true that many children do eventually recover from the emotional trauma of divorce, and only a small percentage suffer serious ill effects, there are some pretty significant risks that parents should know about. Perhaps the most notable is the risk of juvenile delinquency among children of divorce, which can impact children of almost any age and even years after the divorce has ended. Many children also suffer academically, and they may withdraw from their social circles or stop participating in extracurricular activities. Studies also suggest that children may be at an increased risk of relationship issues later in life, and their immune system may take a serious hit because of the stress, which can make them more prone to illness as an adult.
Mitigating the Risks of Divorce for Children
Thankfully, parents can mitigate the risks of divorce for their children, first by ensuring they protect the best interests of their child during the process (i.e. amicable proceedings, positive co-parenting, ensuring the child has time with both parents, etc.). Secondly, parents can work to ensure their child receives the same emotional support that they themselves are seeking (i.e. time with close family and friends, support groups, and therapy or counseling). Parents are also encouraged to take preventative action as soon as they learn of the divorce, as children may not immediately display symptoms of maladjustment. Instead, they may harbor feelings of depression, anger, or guilt that do not surface until much later in life.
How Our DuPage County Divorce Lawyers Can Help
Successful co-parenting does happen naturally for everyone. In fact, most parents struggle to find a new way of interacting once divorce proceedings start. Thankfully, there are resources and advocates, such as seasoned divorce lawyers, that can help. Able to assist you in developing a parenting plan that hopefully satisfies the wants and needs of all parties, the DuPage County divorce attorneys at Davi Law Group, LLC can even help you achieve your goals of an amicable Illinois divorce. Call 630-580-6373 to schedule your personalized consultation with us today.
Source:
https://www.illinoishomepage.net/the-morning-show/motivational-monday-kids-divorce-counseling/1278718218