Free Initial Consultations

630-580-6373
With offices in Naperville, Joliet, Wheaton, Plainfield & Chicago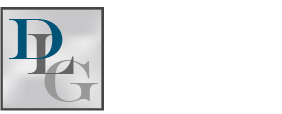 When the clear and inevitable path for a marriage becomes a divorce, the parties are encouraged to carefully contemplate their next steps, as many of the impending decision impact the direction, dynamics, and outcome of the case. As an example, one might consider both the positive and negative consequences of being the first one to file for divorce. By doing this, parties can decide whether they should take swift action and file right away, or if they should or can wait to file (knowing that their spouse may file first) because it is a better strategy for their unique situation.
The Pros and Cons of Being the First to File for an Illinois Divorce
Filing first for a divorce can lead to both positive and negative consequences for the deciding party. By weighing them out, cognitively, and not allowing yourself to be emotionally-driving in your decisions, you can take a major step toward improving the outcome of your case.
The Pros of Filing First - Filing for the divorce first means having the time to carefully select your divorce team. By filing first, you also give yourself more time to gather all the documents you need, perhaps with an added bonus: a decreased risk of hidden assets or missing financial paperwork.
Being the first to file also gives you time to access a new line of credit under your own name, and it can give you time to plan and save for all the upcoming expenses you are likely to experience (i.e. lawyer fees, court costs, and moving expenses).
Those who file first may also get to choose where the case is adjudicated, which may be important in certain cases (i.e. child custody cases). You also get to present your case first, should it go to court, but this is not always a benefit, as presenting first can give a retaliatory spouse the opening they need to build a case against you.
Lastly, by filing first, you can give yourself a much-needed psychological boost to prepare for the future, which may be sorely needed for some divorcing parties (i.e. victims of abuse, etc.).
The Cons of Filing First - If you already know that divorce is on the horizon, and you have already begun to devise a plan, filing first may not be the most appropriate strategy for your situation. Again, filing first means presenting your case first in court. If you do not want your spouse to know your strategy, or if there are concerns that your spouse will attempt to counter you using underhanded tactics, it may be better to allow them the chance to file first. However, it is usually only best to practice this particular divorce strategy when advised by a skilled attorney.
Filing first could mean revealing your location, which can be dangerous in abusive situations, so be sure to practice full disclosure with your lawyer; they can often assist with protective actions, such as restraining orders, to help ensure you and your children are safe, regardless of whether or not you file for the divorce first.
Contact Our Wheaton Divorce Lawyers
If you know that divorce is the only option for your marriage, contact Davi Law Group, LLC right away. We can help you determine if filing first is beneficial for your situation, or if it may be better to simply prepare as your spouse moves forward with the filing process. Either way, our seasoned DuPage County divorce lawyers can assist you in developing a sound divorce strategy. Call 630-580-6373 to schedule your consultation with our office today.
Source:
https://www.forbes.com/sites/jefflanders/2013/03/26/what-are-the-financial-and-legal-advantages-of-being-first-to-file-for-divorce/#11f630ff43ac