Free Initial Consultations

630-580-6373
With offices in Naperville, Joliet, Wheaton & Chicago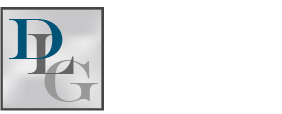 Divorce is one of the most turbulent times anyone may experience. It can drain a person both emotionally and financially. As unpleasant as divorce can be, there are many factors that further complicate the decision to initiate a divorce. These factors include fear about splitting assets, child custody disputes, and determining alimony payments. Factoring in a spouse with a substance abuse problem can make the decision to divorce more difficult than usual.
Factors to Consider
When considering whether or not to divorce a spouse with a substance abuse problem, many emotions may begin to surge. Many spouses feel guilty and feel that they are abandoning their partner. However, there are several factors you will want to consider when making a decision about your marriage and how to deal with your spouse's addiction. These factors include:
The Impact on You: If you spouse's substance abuse is having a negative effect on your health and wellness, then you may need to take action immediately. If you believe your spouse can recover, then you should contact support programs or start therapy to help your spouse recover. This will help you and your spouse begin to heal;
Family Decisions: When one spouse is addicted to a substance and does not acknowledge it or seek treatment for his or her problem, important decisions about your family still need to be made. Consider speaking with an attorney to discuss your options; divorce may be an options but an attorney will be able to guide you through all your options; and
The Impact on Your Children: Children must be a priority when dealing with a spouse with an addiction. If your spouse's addition is a problem it will impact his or her ability to take care of your children. You may want to consider limiting your spouse's visitation and custody until he or she is able to recover. Additionally, Illinois law allows for supervised visitation.
The continued availability of drugs and other illegal substances has become part of a larger addiction problem in the United States. Additionally, prescription drug and alcohol abuse continue to be a significant challenge for many Americans. To be sure, the addiction of your spouse can have devastating effects on you and your children that divorce may only remedy.
Let an Attorney Help You
You do not have to make decisions alone about whether or not to divorce a spouse with an addiction. If your spouse has become an addicted to drugs, alcohol or any substance, then you may need help from an attorney to figure out the next steps. Contact the DuPage County divorce attorneys at Davi Law Group, LLC today for help. We understand that divorce may be the best option for spouses dealing with addiction and we can guide you through the process. Please contact us today to schedule an appointment.
Source:
http://www.ilga.gov/legislation/ilcs/fulltext.asp?DocName=075000050K607.1