Free Initial Consultations

630-580-6373
With offices in Naperville, Joliet, Wheaton, Plainfield & Chicago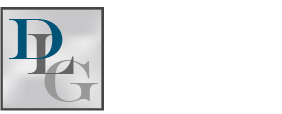 Sofas, Tables and China: Dividing Personal Property in Illinois
The Illinois Marriage and Dissolution of Marriage Act requires couples to value and divide property before a court will grant a divorce. Oftentimes, a divorcing couple is able to sit down and figure out who gets what, and divide property. Sometimes this just not possible because of a dispute, refusal to compromise, or complex issues regarding the ownership or value of property. These tedious and emotionally charged disputes can leave a divorcing couple feeling frustrated and exhausted.
Fortunately, there are several different ways you and your spouse can help expedite the process of valuing and dividing your personal property, including:
Having all personal property inventoried and valued at the beginning of the divorce. This is very helpful if one spouse is moving and plans to take items with them, as this helps decrease claims about missing items;
Drafting, finalizing and agreeing on a list of who takes what items. Doing this early on will help you both save time and avoid conflict;
Using a mediator to help you and your spouse agree on dividing personal property;
Using a random but fair system for dividing property (eg flip a coin); and/or
Hiring an appraiser to value the property, which can help to ensure that both spouses receive an equal share.
It may be expensive to hire an appraiser to value daily household items since the items may cost less than the cost of the appraiser's fee. However, valuable items such as artwork and antiques should be appraised.
Avoid a Furniture Trial
Illinois law requires couples to finalize property division before their divorce is finalized. Understandably, judges do not want to make decisions about a couple's personal property. If a couple cannot figure out how to divide these items, the court will use a fair, but arbitrary, method for dividing property. The court will be able to divide the property, but it may not feel as fair as making the decision yourself.
Let an Attorney Help
The issue of trying to split items close to the end of a divorce can be a stalling point for a divorcing couple. This is especially true when these items have significant memories and emotions that make them special to the couple. However, there are methods for making the process easier. As such, you should let the DuPage County divorce attorneys at Davi Law Group, LLC help you and your spouse value and divide your personal property. We can guide you through the process of dividing your property. Contact us today to discuss your divorce. We understand the difficulties that you may be currently facing, and we are prepared to put our knowledge and skill to use to ensure that you receive the most fair outcome in your case.
Source:
http://www.ilga.gov/legislation/ilcs/ilcs5.asp?ActID=2086