Free Initial Consultations

630-580-6373
With offices in Naperville, Joliet, Wheaton & Chicago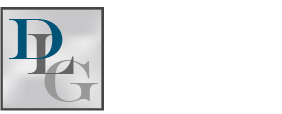 The division of assets in a divorce can be a contentious and complicated process. However, it carries out in a somewhat predictable manner. The value of each item is determined, the total value of the marital estate is determined, and then each party receives an equitable (fair) distribution of the estate. What happens, though, when the two sides do not see eye to eye on the term "fair?" Further, how are large value assets handled in an Illinois divorce? The following answers these questions, and provides some advice on how you can ensure your rights and best interests are protected throughout the entire process.
What Constitutes "Fair" in an Illinois Divorce?
The term "fair" is a subjective one, and it can quickly spark heated disagreements over who has contributed what to the marriage. However, the courts do have ways to determine what might be fair. For example, if a spouse does not work but has given up their education or career to advance their spouse's education or career, they might be entitled to alimony or a larger portion of the marital estate than they might have otherwise received. Other factors that may be considered include the:
Duration of the marriage;
Employability of a disadvantaged party (i.e. training, education, etc.);
Physical and mental health of each party;
Marital contributions made by each party;
Quality of life established during the marriage;
Other financial obligations (i.e. child support, alimony, etc.);
Financial resources of each party; and
Any other factors the court deems relevant.
Special Considerations for High-Value Assets
Certain assets, particularly those that are higher in value, can have financial implications for divorcing parties. For example, a party that keeps the family home should ensure they can cover the mortgage payments, homeowners' insurance, HOA fees, and annual taxes. Selling it after the divorce may also create taxation, especially if the home increases in value. Alternatively, the couple can sell the home and have the proceeds equitably split between both parties, which does give each party cash to start over. However, if one party is unemployable, they may struggle when attempting to find a place to live after the divorce.
Contact Our DuPage County Divorce Lawyers
When it comes to large assets, tax considerations, and special circumstances, divorcing parties should know and understand their options. Davi Law Group LLC can examine your situation and assist you in devising a creative settlement that can hopefully satisfy all involved parties. Schedule a personalized consultation with our DuPage County divorce attorneys to learn more. Call our offices at 630-580-6373 today.
Source:
http://www.ilga.gov/legislation/ilcs/ilcs4.asp?ActID=2086&ChapterID=59&SeqStart=3700000&SeqEnd=5200000