Free Initial Consultations

630-580-6373
With offices in Naperville, Joliet, Wheaton & Chicago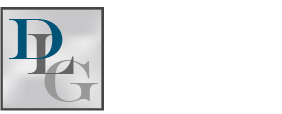 Cryptocurrencies were introduced in 2009, which means they are just now starting to show up in divorce courts. Sadly, the law is finding that there are numerous complications when attempting to divide cryptocurrencies in an Illinois divorce. Painstakingly difficult to trace and highly volatile when it comes to value, cryptocurrencies are making for some highly contentious cases. Learn more about them in the following sections, and discover how a seasoned divorce attorney can help improve the overall outcome in your case.
Cryptocurrency as a Hidden Asset in Divorce
A lot of people invest in cryptocurrencies because they enjoy the anonymity that they offer. Unfortunately, the very appeal of cryptocurrencies is what also makes them problematic in divorce. Often associated with money laundering, tax evasion, and other illegal acts, cryptocurrencies can be hidden by spouses who wish to keep more than their fair share in a divorce. It is possible to trace them down, even if they have been pulled offline and put onto a USB, but the process can be lengthy and costly. The time and cost associated with this process can further complicate the divorce process, and it only adds to the other issues associated with dividing cryptocurrencies in an Illinois divorce. However, to ensure one's financial stability in the future, it is important for spouses to formally and specifically request documentation on cryptocurrencies during the discovery process of their divorce.
Volatility Makes It Difficult to Value Cryptocurrencies
Cryptocurrencies are still considered a volatile asset, which means their value is constantly fluctuating. That can make them difficult to value for settlement purposes. As such, there is a serious risk of asset loss for at least one of the involved parties. Because of this, divorcing spouses may find it more beneficial to ask for a split of a cryptocurrency in divorce, rather than a set amount of money. The cryptocurrencies can then be sold or traded on an exchange.
How Our DuPage County Divorce Lawyers Can Protect Your Financial Future
When dealing with cryptocurrencies in an Illinois divorce, it is critical that you have a seasoned attorney on your side, protecting your financial future. Davi Law Group, LLC has been trusted to handle some of the most contentious, high-profile divorce cases in the state, and we can assist you with tracing, dividing, or protecting a cryptocurrency asset. Get started by first scheduling a personalized initial consultation with our Wheaton divorce attorneys. Call our offices at 630-580-6373 today.
Source:
https://www.moneyweb.co.za/mymoney/moneyweb-personal-finance/what-happens-to-your-crypto-in-divorce-or-death/