Free Initial Consultations

630-580-6373
With offices in Naperville, Joliet, Wheaton & Chicago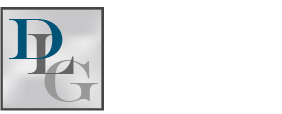 The valuation and distribution of assets is one of the leading sources of contention during a divorce - even more so when the assets are unusual or otherwise difficult to value. For example, artists and other creative individuals may be required to value and split the value of their works. Art collectors may be subject to the same valuation and division of their beloved artwork. Other collectibles and family-run businesses can also be difficult to divide. Learn what you need to know about dividing difficult to value assets in your Illinois divorce, and discover how a seasoned divorce lawyer can assist you with the process.
Placing Value on Unusual Items During Divorce
Divorce settlements are reached by first examining the total value of the couple's marital estate. Some assets are easy to value. For example, a bank account is only worth what is in it. Other assets, such as artwork, jewelry, cryptocurrencies, coin collections, luxury furniture, and businesses are far more difficult to value. For items such as these, an expert appraiser is needed. Most often, they will determine what the item would be worth if it were auctioned off or sold.
Parties should also note that the value of the item may change because of demand or market trends, and that can drastically impact the total value of the marital estate. There is a process for determining which date is used in the divorce (typically the most recent), but parties should still seek the guidance and assistance of a seasoned divorce attorney when dealing with items that may fluctuate dramatically in value.
How a Seasoned Divorce Attorney Can Help with the Division of Assets
An attorney can do more than assist you in determining when to value an asset. They can also help to ensure that all assets have been accounted for in your divorce; this can be especially important if there is a diverse range of property or assets that can be easily hidden or dissipated. Moreover, a divorce lawyer can protect your rights during the divorce process to increase the chances that you will receive a fair settlement in your case.
If you are planning on filing for divorce, contact Davi Law Group, LLC, where your best interests are the top priority. Skilled in handling even the most complex of Illinois divorce cases, our seasoned DuPage County divorce lawyers can aggressively pursue the most favorable settlement in your case. Schedule your personalized consultation by calling 630-580-6373 today.
Sources:
https://www.wsj.com/articles/divorce-death-and-divvying-up-the-art-1411333013
https://www.theglobeandmail.com/business/careers/leadership/article-getting-divorced-your-business-may-be-a-moving-target/
https://www.forbes.com/sites/jefflanders/2011/10/12/how-the-valuation-dates-of-different-assets-are-decided-during-divorce/#1af75cd8551c