Free Initial Consultations

630-580-6373
With offices in Naperville, Joliet, Wheaton & Chicago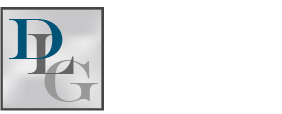 When parents go through a divorce, they must determine how to divide the cost and responsibilities associated with raising their child(ren). Child support is sometimes awarded to the parent with the most time with the child, but even still, there may be added expenses not covered by the supporting parent's legal child support obligation. Learn how you can determine who should cover child-related expenses after your Illinois divorce, and discover how a seasoned family law attorney can assist you with the entire process.
Child Support in Illinois - Understanding the Obligation
Under state law, children have the right to receive emotional and financial support from both of their parents. Child support helps to ensure that financial need is met. However, not all parents are obligated to pay. Instead, the state uses the income of both parents, the average cost of raising a child, and the amount of parenting time awarded to each parent in order to determine how much support (if any) is owed.
Extra expenses, such as healthcare costs, fees for extracurricular activities, and special equipment for a special needs' child may be added in when calculating the amount of support that is owed, but parents do not always request to have them added. There may also be other child-related expenses that are not considered to be a part of the calculation. For example, parents may verbally agree to split the cost of back-to-school clothing and supplies, but this agreement may not be included in the divorce decree or child support order. College savings may not be included in the calculation either (even if there is an existing account that must be divided between the married parties), so parents may have to come to an agreement outside of court to ensure their child has the money they need to complete their education.
Reaching an Agreement on Child-Related Expenses Not Covered by Child Support
Oftentimes, the parent that is paying child support feels that they are already meeting their financial obligation, but all of the expenses not configured into the child support calculation can quickly add up. There may be after-school programs to cover or the cost of tutoring. Also, as the child grows, their needs begin to change, and that can require more money as well (i.e. the cost of college-entry tests). To offset these costs and ensure the child's overall status and stability are improved, parents are highly encouraged to discuss all child-related expenses, not just the ones covered under the obligation for support. Parents may also wish to ensure that all obligations are listed in the divorce decree in detail (i.e. a breakdown of who will cover the cost of health insurance and any medical expenses not covered by insurance). Also, if one parent handles the cost of something and then needs reimbursement, it is important to come to an agreement regarding how long the other parent has to pay their portion of the expense.
Contact Our Wheaton Family Law Attorneys
Whether you need assistance with a divorce, order for child support, or a modification for child support, Davi Law Group, LLC is the firm to trust. Seasoned and experienced, our DuPage County family law attorneys will work hard to ensure your child's best interests are protected and their needs are met. Start by calling 630-580-6373 to schedule a personalized consultation.
Source:
https://wtop.com/business-finance/2018/06/5-common-divorce-mistakes-to-avoid/