Free Initial Consultations

630-580-6373
With offices in Naperville, Joliet, Wheaton & Chicago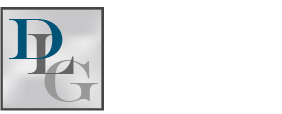 Circumstances may change for parents of minor children after a divorce, and the terms of your parental responsibilities and parenting time may have to adjust along with them. In a common scenario, your former spouse may want to relocate your child from his or her normal residence for different reasons.
No matter what the justification for moving, you do have rights under Illinois law regarding relocation. The child's best interests are always paramount, but it is possible to defeat your ex-spouse's removal efforts before, during, or afterwards. Always discuss your specific situation with an Illinois divorce lawyer. Consider the following information to help you understand the process.
Location of Relocation
If your child enjoys the majority of parenting time with your ex-spouse or you split it equally, your ex-spouse must follow state law on the distance of the move. Relocating rules apply when moving more than:
25 miles from your child's current residence, if that home is within the counties of Cook, DuPage, Kane, Lake, McHenry, or Will;
50 miles for other Illinois counties; or
25 miles to another state.
Relocation rules require your ex-spouse to provide notice in advance of moving, so you will have a chance to agree or contest.
Factors That May Defeat Relocation
If you dispute relocation, the matter will go before a judge for a decision. As the person seeking relocation, your former spouse must prove to the court that the best interests of the child will be met under the factors listed in the Illinois statute. You, as the respondent, will take the opposite approach to defeat relocation of the child. Some arguments you may assert in your case contesting the move include:
Improper motivation of the other parent in seeking the move;
Your own justifiable reasons for objecting;
Poor quality of schools and long-distance location of extended family;
The difficulties you will face in remaining active with parental responsibilities and parenting time;
The child does not wish to move;
There will be a negative impact on the child if he or she is relocated; and,
Any other circumstances that run contrary to the child's best interests.
An Experienced Parental Relocation Attorney Can Answer Your Questions
Regardless of the reasons one parent wants to relocate, removing a child is not a right. It is possible to contest relocation efforts under certain circumstances, but you will need the advice and counsel of an experienced lawyer. A qualified parental responsibilities attorney will represent your interests in court and fight to protect your interests. For more information on relocating a minor child or any other divorce-related questions, please contact the dedicated DuPage County family law attorneys at Davi Law Group, LLC. We can discuss the specifics of your case or set up a confidential consultation.
Source:
http://www.ilga.gov/legislation/ilcs/ilcs4.asp?ActID=2086&ChapterID=59&SeqStart=8300000&SeqEnd=10000000