Free Initial Consultations

630-580-6373
With offices in Naperville, Joliet, Wheaton & Chicago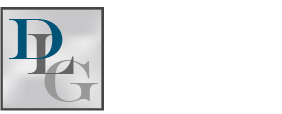 In an Illinois divorce, parties divide their assets in an equitable manner. However, not all items can be divided or split. Some items can also be difficult to value; art is a prime example. Learn more about how difficult-to-divide assets like artwork are divided in a divorce, and discover how a seasoned attorney can help to protect your financial future.
The Value of Art
Legally speaking, artwork purchased during the marriage is no different than any other valuable asset; it is appraised and receives a dollar value and is then added to the overall total of the marital estate. Parties can then either sell the artwork and split the proceeds in an equitable manner, or one party can "buy" the other out by offering other assets in lieu of the artwork.
Unfortunately, it is not always easy to place a value on artwork. Appraisers can only offer estimates on what a piece may go for if it is sold, and the values can be different from one appraiser to the next. Having one party that is particularly attached to their art collection can even further compound the issue. How do couples work around such issues?
Some choose to go to straight to litigation, but others recognize that this path can quickly deplete resources and they would rather attempt to negotiate matters first. The latter is more likely to choose an attorney that can aid in mediation. The former is more likely to choose an aggressive litigator. Whichever option you choose, ensure you select an attorney that is both skilled and competent in handling divorces that involve difficult to value assets.
Art in Prenuptial Agreements
Parties with high-value estates often attempt to protect their assets with a prenuptial agreement. Unfortunately, this is not always an effective method for protecting artwork in a divorce. If an individual was incapable of understanding the agreement they signed (Kern v. Karg) or under duress at the time of their signature, a prenuptial agreement may be disregarded. There have also been cases in which the assignment of artwork was not clearly outlined in the prenuptial agreement. This, too, can complicate the division of artwork in the event of a divorce. As such, couples are encouraged to contact an attorney if they wish to protect their artwork with a prenuptial agreement.
Contact Our DuPage County Family Law Attorneys
Whether you are planning on divorce or need help protecting your artwork before your marriage, Davi Law Group, LLC is the firm to call. Dedicated and experienced, our DuPage County family law attorneys understand the complex nature of dividing artwork in a divorce, and we will work hard to ensure it is protected, now and in the future. Schedule your personalized consultation to get started. Call 630-580-6373 today.
Source:
https://www.townandcountrymag.com/society/money-and-power/a14480032/in-a-high-profile-divorce-who-gets-the-art/