Free Initial Consultations

630-580-6373
With offices in Naperville, Joliet, Wheaton & Chicago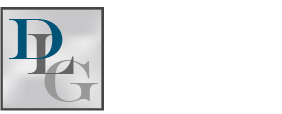 Making the choice to get divorced is one of the hardest decisions you may ever have to make. Divorces can be as unique as the couples in them; what makes sense for you may not be the right choice for others. Yet once you and your spouse have made the decision to divorce, what comes next? The following suggestions may prove beneficial if you feel your marriage is irreparable.
Contact an Attorney
The first step in the divorce process is to contact an attorney so he or she can offer you specifics of what to do or what not to do. For example, sometimes leaving the marital home can hurt your case later; therefore, your attorney may suggest that you remain in the home.
Mediation? Collaborative Law? Litigation?
Once you have had the difficult conversation with your spouse, you will need to come together to make various decisions. One of the first decisions you need to make has to do with the legal process you want to use going forward. Mediation involves a third party who helps couples come to agreements about how to divide assets and parenting responsibility. Collaborative law is another kind of alternative dispute resolution where each party has an attorney, but the parties and their attorneys work together to try to come to agreements about important issues. Finally, there is traditional litigation. This is the adversarial way to approach the situation, but it may also be the best option for you. A qualified attorney can advise you on your options and recommend which one may be best for you and your individual situation.
Collect Documents
Divorce requires a significant amount of paperwork. One recommendation that will be helpful is to gather important documents regarding finances, bank accounts, assets, debts, insurance, and household expenses.
Separation Agreement
Certain couples may have a more difficult time than others when trying to agree on temporary agreements. If children are involved, it is in their best interest for you and your spouse to put them first and to develop a fair agreement for parenting time. Keep in mind that at this point you are just making a temporary agreement and you can work out the permanent agreements and details later. However, consult a knowledgeable divorce attorney to make sure that the temporary agreements will not affect your rights later on down the line.
Ideally, you and your spouse will also be able to make a plan as to how bills will be paid and how finances will be handled during the separation period.
Contact Us for Help
No matter what step you are at in the divorce process, it is not too late to retain a skilled lawyer or mediator to help you arrive at the best outcome. Our skilled DuPage County divorce attorneys at Davi Law Group, LLC can help you during this difficult time.
Source:
http://www.huffingtonpost.com/emily-gordon/youve-decided-to-leave-yo_b_1547142.html