Free Initial Consultations

630-580-6373
With offices in Naperville, Joliet, Wheaton, Plainfield & Chicago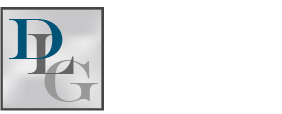 Debunking Common Illinois Divorce Myths
Deciding to file for divorce is not an easy decision, and the common myths about divorce rarely make it any easier. For example, a couple that still cares for one another may fear divorce because they believe it will ruin the friendship they still have. Alternatively, fathers may be afraid to file for divorce because they think they will not receive a fair amount of time with their children. Thankfully, these common divorce myths could not be further from the truth.
Illinois is Not a 50-50 State
Perhaps one of the most common divorce myths in Illinois is that assets are divided equally, right down the middle. While this may be the case in other states, Illinois is an equitable distribution state – not an equal one. Essentially, this means that assets are divided "fairly." What is fair, exactly? That is typically determined by looking at some specific guidelines, such as the duration of the marriage and the contributions of each spouse. From there, couples can either agree upon a "fair" distribution in negotiation, or they can take the matter to court.
All Marital Assets Are Included
Another common misconception about divorce is that parties can exclude assets from the marital estate if only one spouse's name is on the deed or title. While this could be true in some limited cases, it is quite rare to have an item excluded from the marital estate if it was purchased during the marriage. In fact, there must typically be a reason that an asset is excluded from the marital estate (i.e. purchased before the marriage, purchased with nonmarital funds, etc.). In addition, it is important to remember that joint assets remain just that until after the divorce proceedings are final. As such, any payments that are owed on financed assets should continue being paid, whenever it is feasible.
Divorce Can Be Amicable
Divorce may not be a process that anyone looks forward to, but not everything you hear about it is true. In fact, the media tends to sensationalize the concerns of divorcing couples, leaving each party to feel that they must fight to the death if they hope to end their marriage. Thankfully, this is not always the case. In fact, mediation and other forms of alternative dispute resolution are becoming more common these days – especially among divorcing parents.
Fathers Do Have Parental Rights
While mothers used to be preferred by the courts in terms of parenting time and the allocation of parental responsibilities, most states (Illinois included) have come to recognize the importance of fathers. As such, their rights are more protected now than they once were, and many are now receiving equal or near equal time with their children. There are even some cases in which the father may receive more parenting time and allocation of parental responsibilities than the mother.
Contact Our DuPage County Divorce Lawyers
If you are planning on filing for divorce, contact Davi Law Firm, LLC for assistance. Dedicated to protecting your best interests, our DuPage County divorce lawyers provide personalized services to suit your needs. Learn more about how we can assist with your case by scheduling a consultation. Call our offices at 630-580-6373 today.
Sources:
http://www.huffingtonpost.com/entry/six-prevalent-myths-youll-hear-about-divorce_us_598ae90ae4b08a4c247f26da
http://www.ilga.gov/legislation/ilcs/ilcs4.asp?ActID=2086&ChapterID=59&SeqStart=6000000&SeqEnd=8300000