Free Initial Consultations

630-580-6373
With offices in Naperville, Joliet, Wheaton & Chicago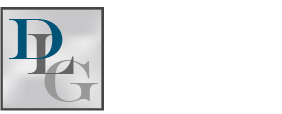 When the bills are piling up and the collectors keep calling, almost any solution can seem like a relief. However, debt relief solutions are not created equally. In fact, some may do more harm than good. Such can be the case with debt settlement. Learn more about this debt relief option, including how it compares to bankruptcy, with help from the following information.
What is Debt Settlement?
Debt settlement is usually done by a third-party entity, which debtors pay for, but it can also be done by the debtor. It involves contacting creditors and then "striking a deal" (usually a lump sum payment) to clear the debt. Once the agreed upon amount is paid, the remainder of the debt is forgiven. Considering all this, debt settlement can seem like a viable alternative to bankruptcy (which it sometimes is), but in most cases, it pales in comparison.
Bankruptcy versus Debt Settlement
Although there are many places where debt settlement falls short of meeting consumer needs (debts typically settle for higher than the original debt, debtors may owe taxes on forgiven debts, and it can significantly lower one's credit score), those that are most concerning involve the time and money it takes to complete the process. For example, it typically only takes three to six months to complete a Chapter 7 bankruptcy filing. In contrast, debt settlement can take several years. Chapter 7 bankruptcy can also eliminate most (if not all) debts with no tax penalties. Credit can typically recover faster after bankruptcy than with debt settlement, and all forms of bankruptcy can stop the collections process.
Which Option is Right for You?
In the end, only you can decide which debt settlement option may be most appropriate for your situation. However, it is important to know that many people who choose debt settlement over bankruptcy are simply misinformed about the bankruptcy process. They fear they will lose their assets, which is not always the case. Others feel that their credit will fare better if they choose debt settlement, but as discussed earlier, this is rarely true. Instead, most people find that Chapter 7 bankruptcy is most likely to meet their specific needs. However, if you are only eligible for Chapter 13 bankruptcy, you may find that debt settlement may be a viable solution; just remember that, unlike bankruptcy, debt settlement does not stop the collection process.
Contact Our DuPage County Bankruptcy Lawyers
If you are interested in learning more about bankruptcy and how it could help with your situation, contact the Davi Law Group, LLC. Dedicated and experienced, our DuPage County bankruptcy lawyers will examine your situation, advise you of your options, and guide you through the entire bankruptcy process. Learn more by scheduling a personalized consultation. Call 630-580-6373 today.
Source:
http://www.sfgate.com/news/article/Different-ways-to-zap-your-debt-Which-is-for-you-12197475.php