Free Initial Consultations

630-580-6373
With offices in Naperville, Joliet, Wheaton & Chicago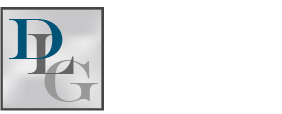 When divorcing couples think about the process ahead, they tend to focus on the division of their assets. However, it is important to understand that marital debt is usually factored into the divorce settlement as well. Learn more about divorcing with joint debt, and discover what a seasoned divorce attorney can do to improve the outcome of your case and future financial standing.
How Debt is Divided During an Illinois Divorce
Debt is handled a lot like assets in a divorce; parties report any debts that they have and they decide whom will be responsible for it. Some negotiate this matter, while others have their debts and assets divided by a judge. In either case, the balance of the debt is usually deducted from the settlement amount. The assumed "owner" of the debt is then responsible for paying it back. Unfortunately, if the spouse that is responsible for the debt defaults, creditors may start looking at the other party to collect any remaining balance.
Divorce and Your Creditors
A lot of couples assume that they can resolve debt issues by simply provide their creditors with a copy of their divorce decree. Sadly, this is rarely ever the case. Creditors do not concern themselves with the life details of their debtors. Their only objective is to recover the money that they have loaned, and since they are not required to honor any agreements that are made between you and your spouse during a divorce, they will likely turn to you if your spouse defaults on their payments, disappears, or files bankruptcy after the divorce.
Protecting Yourself from Debt Issues in an Illinois Divorce
Although creditors are not required to honor a divorce decree (and are therefore unlikely to do so), divorcing parties can protect themselves from the potential consequences that can arise if a spouse defaults on a debt that they agreed to pay.
The first step is to cut off any potential for future charges. Parties can do this by requesting that a hold or freeze be placed on any joint accounts and removing the spouse as an authorized user on any accounts that are not jointly owned. Once accounts are closed, parties are encouraged to settle their own share of the debts quickly and to consider if it may be possible to pay off any joint debts before the divorce decree is even signed. Doing so could save both parties a great deal of stress in the months and years to come.
If there are any remaining debts that cannot be paid, and each party is responsible for a portion, it is recommended for each spouse to transfer their portion of the debt to an account under their own name; this can protect the parties from any negative credit action that may result if their ex-spouse defaults on a payment on their portion of the debt. Lastly, parties are encouraged to work with a seasoned divorce lawyer to ensure there are not any missed loopholes, such as the possibility that an ex-spouse may ultimately file for bankruptcy, which leaves the creditors with only one party to pursue.
Contact Our Wheaton Divorce Lawyers
At Davi Law Group, LLC, we strive to protect the future financial standing of our clients. Our skilled DuPage County divorce attorneys can examine your case, inform you of your choices, and assist you in reaching a fair settlement. Schedule your consultation by calling the office at 630-580-6373 today. No matter what the situation, our team pursues the most favorable outcome.
Source:
https://www.foxbusiness.com/features/debt-and-divorce-5-steps-to-make-a-clean-credit-split