Free Initial Consultations

630-580-6373
With offices in Naperville, Joliet, Wheaton, Plainfield & Chicago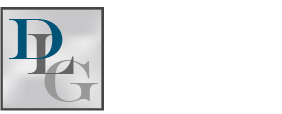 Dealing with Business Debt in Divorce
In an ideal world, divorcing parties would have all the financial aspects of their lives in order before they file. Of course, few things in life go as planned. Such is often the case when an indebted business is a part of the marital estate. Learn how a seasoned divorce lawyer can help you protect your financial interests, even if your business is currently in debt.
Understanding the Potential Challenges
Indebted businesses pose a number of challenges in divorce. First, if your spouse denies having any knowledge of your company's debt, they could be excused from any financial consequences. As a result, you may be ordered to pay alimony or a larger settlement amount, which could compromise your ability to pay back the company's debt.
Using marital assets to keep an indebted business afloat could also make it more difficult to untangle assets. Hiring a forensic accountant can help, but even still, you could face challenges when trying to determine the value of both the business and your marital estate.
Lastly, if you have taken a lower salary so you could pay off the debt more quickly, the courts may perceive you to have more income than you have set aside for yourself. As a result, you may have to increase your salary just to survive, which could ultimately hinder your ability to pay off the debt on the planned time trajectory.
Overcoming the Challenges of an Indebted Business in Divorce
Whether you are ordered to pay a higher settlement or alimony payment, or faced with an overall depletion of your business or marital assets, in the end, the real risk is the potential loss of your business. Thankfully, there are some steps that you can take to protect it, now, before you officially file. Start by taking these steps:
Contact a seasoned divorce lawyer for a consultation,
Hire a forensic accountant to start untangling your assets,
Get a business valuation from a reputable assessor,
Gather as much financial documentation as possible,
Collect any evidence that suggests your spouse knew about the debt,
Work with your lawyer to create a sound divorce plan, and
Change passwords and log-in information on all your accounts and devices.
Contact Our DuPage County Divorce Lawyers
If your business is in debt and you are thinking of filing for divorce, contact Davi Law Group, LLC for assistance. Our skilled Wheaton divorce attorneys will protect your interests at every turn. Call 630-580-6373 and schedule your consultation with us today.
Source:
https://www.forbes.com/sites/frawleypollock/2020/04/30/business-debt-in-divorce-what-you-should-know/#fa796c82e0cd