Free Initial Consultations

630-580-6373
With offices in Naperville, Joliet, Wheaton & Chicago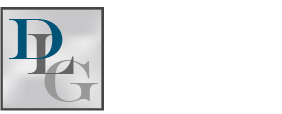 Although most divorces involve two emotionally and mentally stable individuals, narcissism in divorce is becoming a more common issue. In fact, some 8 percent of men and 5 percent of women have full-blown narcissistic personality disorder, and an even higher percentage may exhibit narcissistic behaviors that place them on the spectrum. Learn what it means to divorce a narcissist, discover some tips that can help, and examine how an experienced attorney can mitigate against the potential risks that you may encounter along the way.
Is Your Spouse a Narcissist?
The word narcissist is often used to describe selfish or self-centered people, but true narcissists display certain personality traits. The most noticeable of them (and easiest to detect) are the lack of empathy and accountability. Ever the victim, the narcissist also tends to blame their spouse for the failure of their marriage, even if they did something reprehensible, such as cheating. Sadly, these are the very same issues that can cause complications in a divorce.
Divorcing a Narcissist
Divorcing a narcissist is no easy task. Most will attempt to retaliate in any way that they can. For example, they may drag out the negotiation process, refuse to accept even the most reasonable of settlement in divorce to force the case into litigation, or they may use any minor children as pawns.
In extreme cases, the narcissist may even attempt to take all parental rights away from you – the victim – simply because they can. Because their charm can fool almost anyone, even skilled therapists, and attorneys, it is crucial that you take immediate steps to protect yourself and your children from the deceptive and retaliatory behavior of a narcissist. Typically, this is best done with the help of a skilled attorney, but there are some other things you can do along the way to potentially improve the outcome of your divorce.
Protecting You and Your Children from a Narcissist in Divorce
When dealing with a narcissist in divorce, it is usually best to take early preventative action against any potential issues. For example, you may want to start gathering financial documentation and any evidence that could indicate your spouse's state of mind before you tell them about the divorce, as they could attempt to hide or even discard of such evidence once they learn you are planning to divorce them. Other possible preventative measures might include:
Obtaining a restraining order if your spouse is (or could become) physically violent;
Ensuring you have emotional support from family and friends;
Avoiding conversations with the narcissist whenever possible;
Always having a witness (or better yet, several) when dealing with the narcissist;
Recording your part of the conversation to combat the claims they may make against you; and
Taking screenshots of your text messages, emails, and other non-verbal communication.
Note that some strategies may be dangerous, especially in situations where violence has been a problem in the past. To improve safety for you and your children, be sure to contact an attorney as soon as possible. They can guide you on the most appropriate steps forward.
Contact Our Wheaton Divorce Lawyers
Divorces involving a narcissistic partner are different than "regular" divorces. As such, individuals should seek skilled legal assistance with their case, preferably from an attorney that has experience in dealing with a narcissist. Contact Davi Law Group, LLC, where you and your children's future is a top priority. Backed by both knowledge and experience, our Wheaton divorce lawyers can provide protection from a narcissist's retaliatory behaviors, and we can assist you with pursuing the most favorable outcome in your case. Call 630-580-6373 to schedule your consultation with us today.
Source:
https://www.huffingtonpost.com/entry/8-simple-rules-when-divorcing-a-narcissist_us_5a31c967e4b0b73dde46aa0a