Free Initial Consultations

630-580-6373
With offices in Naperville, Joliet, Wheaton, Plainfield & Chicago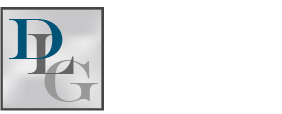 DCFS Investigations in Illinois - What Are Your Rights and How Can You Protect Them?
Parents and guardians who experience an investigation from the Illinois Department of Children and Family Services (DCFS) are often caught in a whirlwind of emotion. Worry, fear, and anxiety may plague them both night and day. Little can be done to truly ease these worries, but with proper legal representation and an in-depth understanding of your rights, it is possible to increase your family's chances of a favorable outcome during a DCFS investigation.
An Overview of the DCFS Investigation Process
DCFS investigations can occur for a number of reasons, but they tend to fall into one of three categories: abuse, neglect, or dependency. These are defined as follows:
Abuse and neglect cases: Can be filed, even if only one parent is thought to be abusive or neglectful to the child. Cases may also be filed based on what is known as "anticipatory neglect," in which children are considered to be at significant risk of abuse; and
Dependency: Cases are filed due to a parent or guardian's inability to appropriately care for the child. Not all situations are due to parental fault or wrong-doing (i.e. the parent involved in a motor vehicle accident who loses some of their brain function, which then impacts their ability to provide appropriate care for their child).
If there is sufficient evidence of abuse, neglect, or dependency issues and a child is thought to be in immediate danger, DCFS can remove them from the parent or caretaker's home without any warning or notice. In such an instance, DCFS has 48 hours to obtain a court order, allowing them to keep your child in DCFS custody (excludes holidays and weekends). The child may remain outside the home during the investigation process, or they may return to the parent or guardian if there is not sufficient evidence to back the allegations.
Most cases do not start this way, however.
Investigations typically begin after DCFS receives a call regarding the safety or well-being of a child. An investigator is then sent to the speak with the children involved, as well as any siblings, members of the community, or family members that may have noticed signs of abuse or neglect. Investigators will also visit the child's home and visit with the parents.
Parents are usually encouraged not to fight the allegations against them, but it is important to note that the evidence obtained during investigations may be used to either create a safety plan for the family, or to petition the courts to remove the child from the home if evidence of abuse, neglect, or dependency are found. As such, it is important for parents to seek qualified legal assistance during the DCFS investigation process.
Your Rights During a DCFS Investigation
Parents are not required to allow a DCFS investigator into their home, nor are they required to divulge any private information that may be used against them. Parents also are not required to submit to drug testing, unless court ordered to do so, and they have the right to legal representation throughout the entire investigation process. As such, parents are encouraged to politely inform the investigator that their attorney will be in touch. This is especially critical if the child has already been removed from the home.
Our DuPage County DCFS Hearing Attorneys Can Protect Your Rights
At Davi Law Group, LLC, we understand the stress and worry that parents feel during the DCFS investigation process. Compassionate and experienced, our Wheaton DCFS hearing lawyers can aggressively protect your rights during a child neglect, abuse, or endangerment case. We also assist parents who are looking to have their child placed with them after the other parent had the child removed from their home. Call 630-580-6373 to schedule your consultation today.
Source:
https://www2.illinois.gov/dcfs/aboutus/Documents/whatcani.pdf