Free Initial Consultations

630-580-6373
With offices in Naperville, Joliet, Wheaton & Chicago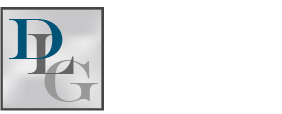 If you receive a notification involving child abuse allegations from the Illinois Department of Children and Family Services (DCFS), it is important to understand your options if you want to contest the claims. The DCFS is entrusted with the protection of children and the agency takes investigations seriously, but you do have rights under the law. A DuPage County DCFS defense lawyer can provide more detail about your specific situation; however, answers to the more common questions may be useful.
What is a Notice of Indicated Finding?
Any person who comes into contact with your child may file a report with DCFS if he or she believes there has been abuse or neglect. The DCFS immediately begins an investigation into the allegations and will enter an "indicated finding" if there is credible evidence of abuse. You will receive a notification of an indicated finding and the information will also be reported to the State Central Register, where it will remain for anywhere from five to 50 years depending on the circumstances.
An indicated finding has severe consequences for individuals in certain employment fields, especially those positions that involve working with children. Plus, the information can be used against you if there are future investigations conducted by DCFS.
What Are My Rights After Receiving the Notice?
The DCFS makes a determination based upon the account of the person who filed the report, so you may not have the chance to participate in the initial investigation that results in an indicated finding. However, you do have the opportunity to be heard to present your side of the story. You can contest the indicated filing and have the information erased from your record through a proceeding to expunge it.
How Can I Contest the Indicated Finding?
To have the DCFS indicated finding expunged from the State Central Register, you must file an administrative appeal. The agency has a burden of proof in the appeal, requiring it to prove by a preponderance of evidence that the indicated finding was correct and credible. At this point, you do have the opportunity to present evidence to counter the original allegations. You can bring in witnesses and other facts to support your claims.
Speak with a Qualified DCFS Defense Lawyer Right Away
The implications of a DCFS indicated finding are severe, with a potential impact on both your personal and professional life. It is critical to have an experienced DCFS attorney on your side if you intend to contest the allegations and have the finding expunged from your record. Time is of the essence in addressing the claims, and any delays can affect your relationship with your children. The passionate DuPage County family law lawyers at Davi Law Group, LLC have represented many clients in hearings involving the DCFS, so please contact our office to discuss your case.
Source:
https://www.illinois.gov/dcfs/safekids/reporting/Pages/index.aspx