Free Initial Consultations

630-580-6373
With offices in Naperville, Joliet, Wheaton, Plainfield & Chicago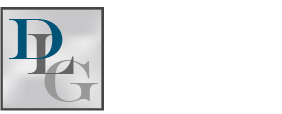 The DCFS and Adoption in Illinois
The Department of Children and Family Services (DCFS) of Illinois is primarily responsible for all adoptions that occur in the state. If you or someone you know is considering adoption, the most important first step is to seek the counsel of a qualified family law attorney. Not only will a lawyer be able to guide you through some of the more complicated processes, he will be able to help enroll you in some of the services DCFS offers. According to their website, the DCFS is "committed to ensuring a smooth transition as you grow your family through adoption or guardianship, and DCFS offers a range of supports to families depending on your needs." This kind of assistance includes (but is not limited to):
monthly subsidies to assist with the child's basic needs
reimbursement for costs associated with the process, such as court costs and attorney fees
support groups and counseling services
assistance with healthcare needs, such as enrollment in Medicaid
In the past ten years, according to DCFS, more than 17,000 children were adopted or accepted into the home of a non-parental guardian in Illinois. There are three different options when considering taking in a child who isn't naturally yours—adoption, foster care, and guardianship. Most kids that are taken into foster care are relocated "because their home life is unsafe," according to DCFS. "Foster care is designed to be temporary, and DCFS strives to reunite children with their birth families through a variety of supportive programs." Adoption means that you become the child's legal parent. It's a permanent situation. Guardianship is as well but, according to DCFS, "it differs from adoptions because the birth parents' rights do not have to be terminated in order to appoint a guardian." This situation lasts until the child is 18. Again, the most important step in adoption is to seek the assistance of a legal professional. Contact a dedicated Illinois family law attorney today.