Free Initial Consultations

630-580-6373
With offices in Naperville, Joliet, Wheaton & Chicago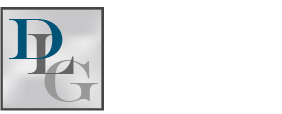 If you are considering divorce, you may have several concerns regarding the process, including the prospect of hiring a divorce attorney. Some may be tempted to attempt the process without representation. However, doing so may prove to have several drawbacks and will likely affect the outcome of your case.
Drawbacks and Dangers
Divorce usually involves a large amount of legal documents and complicated paperwork that needs to be read and sorted through. The task can not only be an unpleasant one, but also one that not everyone is qualified to handle. At the outset, a divorce case may seem straightforward, but things can very easily take a wrong turn and become much more involved, leaving the unrepresented in way over their heads. Those parties who choose not to hire an attorney can also cause the whole process of divorce to move much slower than it otherwise would, frustrating the judge and other parties involved.
In addition, and perhaps more seriously, particular situations that involve one unrepresented party going against the other party's attorney can have serious detrimental consequences for the party with no legal background or training.
Despite saving the expense of hiring a divorce lawyer, those who represent themselves actually may cost themselves more in the long run by failing to negotiate fair terms of the divorce settlement or decree. The concern about being able to afford hiring an attorney can quickly shift into a fear of being able to afford not hiring a good divorce attorney.
Legal Effects of Representing Yourself
Although a party to any court proceeding has the legal right to represent themselves and not hire an attorney, they are held to the same standards as a professional with a law degree. The judge presiding over a proceeding does not need to give them special allowances in the form of explanations or guidance through the process in light of their absent legal background.
Additionally, employees of the court, including court staff and clerks, are not able to provide legal advice to anyone, including unrepresented parties. This means that more often than not, parties who choose not to hire an attorney are forced to figure out for themselves much of the procedural information that experienced attorneys know already.
Divorce Attorney
It is safe to say that divorce cases can be complicated and the court procedure and process can be confusing for those who are not familiar with it. Moreover, even seemingly straightforward divorces can quickly escalate into complicated situations that call for professional involvement. When contemplating divorce, it is best to hire an experienced attorney who can represent your rights skillfully and thoroughly. The attorneys at Davi Law Group, LLC have had success protecting clients' best interests. Feel free to
contact us
for a consultation. We have offices in Warrenville, Wheaton, and Chicago.