Free Initial Consultations

630-580-6373
With offices in Naperville, Joliet, Wheaton & Chicago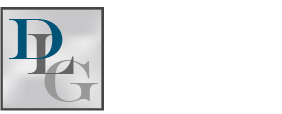 Usually, when a couple with children divorces, a custody order is issued by a judge as part of their marriage dissolution process. Yet, if you were never married to the father of your child, and you are now separated, it is very likely that there is no formal custody agreement. However, this does not necessarily mean that both parents have joint custody rights. If your ex is trying to take your child from you, you should seek immediate help from an experienced child custody lawyer.
In most cases, if your child has been living with you, you are automatically considered to have legal custody. You do not need a court order saying that you are the custodial parent. Even if your child's father has had his paternity legally established, either by voluntarily signing an agreement, or by being proven to be the father in court proceedings, this does not mean that he has custody of your child, even jointly.
Child Abduction by a Father
If the father takes your child away from you, it can be considered child abduction. Under the Illinois Criminal Code section on Kidnapping and Related Offenses, a father who conceals a child without the consent of the mother or lawful custodian commits a Class 4 felony, which can be punished by jail time, a fine or both (Article 10). In order to be charged with child abduction, it does not matter whether a father's paternity has been established or not.
Importantly, the child abduction laws solidify the rule that the mother is the default custodial parent, if there is no court-ordered custody arrangement. It also states that if a father has been awarded visitation rights, but there is no formal recognition of custody for either parent, the fact that visitation rights exist is enough to solidify the mother's position as the sole custodian of the child.
It is also important to remember that fathers who have not established their paternity have no rights relating to a child. They are legal strangers until a court rules otherwise, or until they sign paperwork that formalizes their relationship to their child.
Get Help from a Family Advocate
In order to avoid any unpleasantness, it makes sense to have a regular custody order, instead of relying on a criminal statute that might not be enforced quickly enough. Getting a formal custody adjudication will take the controversy out of which parent your child should live with, but you will need to go before a judge to secure this peace of mind. The experienced DuPage County family lawyers at Davi Law Group, LLC can help you assert your parental rights. Contact us for a consultation on custody of your child.