Free Initial Consultations

630-580-6373
With offices in Naperville, Joliet, Wheaton & Chicago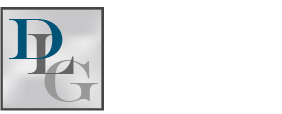 Deciding child custody and visitation can be complex for divorcing parents. This is particularly true if you did not choose your custody and visitation arrangement or would like a change in custody. Whether you have agreed to your child custody arrangements or a court ordered it, it is still important to understand the basics of custody and visitation according to state law.
Parents Have a Right to Reasonable Visitation
Under Illinois law as it currently stands, non-custodial parents are entitled to reasonable visitation. Generally, courts prefer that children have some contact with both parents and do not prefer to restrict visitation rights. In most cases, courts only restrict a parent's visitation if they believe that a parent will pose a danger to the child. This does not mean that visitation is unlimited or without structure. Visitation must be reasonable for both parents.
Visitation can work a number of different ways depending on the family dynamics and circumstances. For example, visitation can be supervised. Supervised visitation can take place in a visitation center or in the private residence of a designated supervisor. The designated supervisor may be a grandparent or other close relative. If one parent is concerned for their safety, then parents can meet in public to drop off the child. In rare cases, when a court believes visitation may harm a child's mental, physical or emotional health, the court may deny the non-custodial parent visitation.
Other Family Members May Request Visitation
Other family members may be granted visitation rights. Illinois law provides grandparents and siblings the right to request visitation. While this type of visitation is not a right, under certain circumstances, a court may grant visitation to a child's great-grandparents, grandparents or siblings.
What if the Parent Interferes with Visitation?
There are legal consequences for visitation interference for parents who refuse to follow the their visitation agreement. If a noncustodial parent feels they are having a hard time accessing their child for visitation, there are options for enforcing their visitation. Non-custodial parents can request the court modify their custody agreement. They may also request supervised visitation or makeup visitation. Parents may also work with their lawyers to develop a new custody agreement. This new agreement can include new terms for visitation and counseling for the child.
Let an Attorney Answer Your Visitation Questions
It can be frustrating when you do not understand how your custody arrangement works. This frustration can be even more complicated if either parent refuses to abide by the child arrangement. If you have questions about your visitation arrangement, speak with the dedicated DuPage County family law attorneys at Davi Law Group, LLC. We can answer any questions you have and help you work with your former spouse to agree upon custody or file a motion to enforce your custody agreement. Please contact us today to schedule your initial consultation.
Source:
http://www.ilga.gov/legislation/ilcs/ilcs4.asp?ActID=2086&ChapterID=59&SeqStart=8300000&SeqEnd=10000000