Free Initial Consultations

630-580-6373
With offices in Naperville, Joliet, Wheaton & Chicago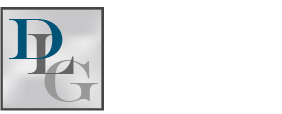 Divorce can be a messy and complex process, especially when there is a substantial amount of money involved. Sadly, cryptocurrencies, such as Bitcoin and Ethereum, are further complicating divorce. Some people worry that the digital currencies have also created a bit of a vacuum, where assets can be hidden and extremely difficult to trace, which could lead to an unfair distribution of the marital estate. Thankfully, there are some ways to mitigate the risks. Learn more in the following sections, including how the assistance of an experienced divorce attorney can help improve the outcome of your Illinois divorce case.
When Spouses Use Cryptocurrencies to Hide Marital Assets
Asset hiding is not a new issue in divorce, but cryptocurrencies are an entirely new beast. Like an offshore account, they can be difficult to trace, especially when the owner has transferred them offline to a USB device. To determine which transactions have taken place, digital forensic experts can mine a party's email account. From there, the uncovered assets can be valued, added to the marital estate (if applicable), and equitably distributed.
The Volatility of Cryptocurrencies Complicates the Valuation of Assets
Before an asset can be added to the marital estate for distribution, it must be valued. When one considers the volatile nature and wildly fluctuating value of cryptocurrencies, it is easy to see why an accurate valuation is so difficult to achieve. Parties should expect frequent shifts in the value of their marital estate, and they are encouraged to avoid counting on any sum of money from cryptocurrencies until the case has been finalized. Alternatively, parties can equitably distribute the cryptocurrency itself and sell, on their own, once the divorce is over.
Courts Are Struggling to Keep Up with Technology
Family courts have long struggled to keep up with technology, but cryptocurrencies are an entirely new matter, altogether. There are no existing laws to guide procedures, and the usual methods for securing hidden or depreciating assets can be difficult to apply to cryptocurrencies. As such, parties are highly encouraged to seek experienced legal assistance with their case, right from the start, to ensure all potential issues are mitigated against.
Contact Our DuPage County Divorce Lawyers
At Davi Law Group, LLC, we strive to ensure our clients receive a fair distribution of their marital estate. Competent and aggressive, our DuPage County divorce lawyers can assist you in obtaining an accurate valuation for digital currencies, and we can assist you in uncovering hidden assets. No matter what your situation, we will strive for the most favorable outcome. Schedule a free initial consultation to get started. Call 630-580-6373 today.
Sources:
http://fortune.com/2018/02/26/bitcoin-divorce/
http://bgr.com/2018/02/14/bitcoin-divorce-settlement-cryptocurrency/