Free Initial Consultations

630-580-6373
With offices in Naperville, Joliet, Wheaton & Chicago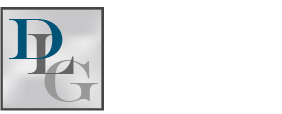 Most divorcing spouses simply want the divorce to be over as soon as possible. Oftentimes a couple will work together to move the divorce forward and finalize the divorce. In some cases, however, a spouse may ask that the court award attorney's fees to help cover the cost of the divorce.
While it is rare, it is possible that a court may decide to award one party attorney fees. This can be good news for a spouse if he or she does not have a significant amount of money and needs assistance funding his or her legal costs.
Can a Court Award Attorney's Fees?
The Illinois Marriage and Dissolution of Marriage Act allows family law judges the option to award attorney's fees to a litigant. However, the decision to award, or to not award, fees will depend on the particular facts of the case. Generally, a court will only award attorney's fees under the following circumstances:
Extreme Disparity in Spousal Income: A wide difference between the amount of money each spouse makes will play an important factor. However, the case must be extreme; for example one spouse earns a six-figure salary and the other spouse survives on public assistance.

Frustrating or Delaying Divorce Proceeding: A court may award attorney's fees to one spouse if the court believes that the other spouse is using litigation to drag out finalizing the divorce.

You Prevailed on a Matter: If the court decides a matter in your favor, then it is likely that the court may also award you attorney's fees. If you and your spouse collaborated through the divorce and no one party prevails, then it is likely the court will ask each party to pay his or her own attorney fees.

Fees Requested are Reasonable: It is possible that you have very favorable factors that may persuade a court to award you attorney's fees. However, the court must also feel that the amount requested is reasonable. A court is likely to decline your request for attorney's fees if the court feels the amount requested is unusually expensive. A court may also decline to award you attorney's fees if the court feels you unnecessarily drove up your attorney's fees.
How Do I Recover Attorney Fees?
It is important that you ask the court to consider awarding attorney's fees at the start of your case. Your spouse is entitled to a notice about your request and may also request a hearing before the court. A court may deny your request for attorney's fees if you request the award after the court decided your divorce matter.
Let an Attorney Help
It may be rare for a court to award attorney's fees in a divorce. However, it is possible under the right circumstances. If you are considering divorce and you have questions about legal fees and court awards for attorney's fees, contact the DuPage County divorce attorneys at our firm. We can advise you on a strategy for seeking fees in your divorce. Please contact us today.
Source:
http://www.ilga.gov/legislation/ilcs/fulltext.asp?DocName=075000050K508