Free Initial Consultations

630-580-6373
With offices in Naperville, Joliet, Wheaton, Plainfield & Chicago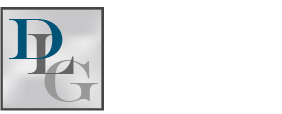 Court Appearances in an Illinois Divorce Case
When a couple decides to divorce, several steps are taken to begin the process. After the initial consultation with an Illinois divorce lawyer, your attorney will get to work on gathering information and filing the proper forms for your case. Research on property division, issues involving children, and potential strategies for spousal support will also be conducted. Additionally, your attorney will be touch with you about the work behind the scenes, which will include appearances in court. You may wonder what these hearings are about, since your case is not yet proceeding to trial. These court appearances are a necessary part of the process, so it is important to understand what is going on and what to expect.
Status Hearings
Court appearances are scheduled by the judge to see where certain factors stand on divorce proceedings. Your attorney will attend to offer a report on whether there has been settlement on property distribution and/or spousal support, and if you and your spouse have come to an agreement on allocation of parental responsibilities and parenting time. If discovery and depositions are necessary to investigate and resolve certain outstanding issues, your attorney will update the judge.
Pre-Trial Conferences
In a contested divorce where certain issues remain in dispute, a trial date is set for your respective attorneys to present evidence and arguments to support your position. The pre-trial conference is a court appearance for purposes of handling the logistical matters of your case, such as how many witnesses lawyers will call, how many exhibits will be presented, and how long opening and closing arguments will last. In DuPage County, pre-trial conferences and trial matters are governed by local rule.
Motion and Petition Practice
In some cases, there may be motions filed by the spouses to resolve certain issues before a full trial. These pre-trial motions often involve discovery and support matters, such as:
Motions to Compel: If your attorney has made a proper request from your spouse to provide certain information and he or she has refused, your lawyer may use a motion to compel or force turnover.

Petition for Temporary Support: Divorce proceedings can go on for months, during which time one spouse may be in financial dire straits because the other is no longer contributing to the household.

Petition to Modify Support: A change in circumstances might mean that a previously entered support order is no longer appropriate. A petition to modify support can be used to increase or decrease the support amount.
An Illinois Divorce Lawyer Can Tell You More About What to Expect
While every case is different, it is likely that there will be multiple trips to the courthouse for your attorney and you may be attending some of these hearings. Court appearances are necessary to provide status reports to the judge on where the parties stand on relevant issues and to determine how to move the proceedings along. They are critical to the divorce process and ensuring an equitable resolution to your divorce case. For more information on the different types of court appearances and what transpires, please contact a passionate DuPage County family law attorney at Davi Law Group, LLC today.
Source:
http://www.dupageco.org/Courts/LocalCourtRules/2093/