Free Initial Consultations

630-580-6373
With offices in Naperville, Joliet, Wheaton, Plainfield & Chicago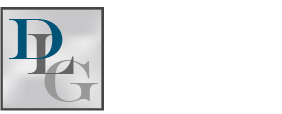 Could Illinois Divorce Mediation Be the Wrong Approach?
For many divorcing couples, mediation can be a great option to keep conflict to a minimum and avoid an expensive, public trial. However, what works for one couple does not always work for another, and in fact, there are some circumstances in which attempting mediation can be counterproductive or even dangerous. As you work toward a divorce, you should be aware of the signs that mediation may be wrong for you.
What Is Divorce Mediation?
Divorce mediation is a cooperative approach to divorce resolution in which both spouses meet with a neutral third-party mediator who is professionally trained to guide negotiations. A mediator will not recommend or enforce solutions, but he or she will attempt to ensure that each spouse has the opportunity to voice his or her perspective and help the two parties recognize opportunities for compromise. When spouses have the right mindset, mediation can help them resolve their divorce more efficiently and amicably.
Divorce Mediation Does Not Always Work
That said, there are some high-conflict situations in which mediation is unlikely to succeed, undesirable, or even impossible. You may be better off avoiding mediation and resorting to litigation to achieve your desired outcome If any of the following are true of your marriage and divorce:
You and your spouse have a history of violence. If your marriage involved domestic abuse between spouses or against your children, mediation can expose you to harm by requiring contact with your abuser, and it is unlikely to result in an outcome that ensures your future protection from harm.
You and your spouse have a history of dishonesty. If trust has eroded in your marriage, it may be difficult to negotiate in good faith throughout the mediation process and arrive at a resolution that you can rely on your spouse to uphold. This may be especially true if you uncover evidence that your spouse is hiding or dissipating assets without your knowledge.
You and your spouse have competing agendas. If you know that you and your spouse are completely at odds with each other when it comes to your desired outcomes, mediation may do little to change that. This may be the case if your spouse does not want to get a divorce at all, if you have competing interests over a certain property, or if you disagree about the best interests of your children.
You and your spouse are unable to communicate without emotions getting in the way. Mediation requires you and your spouse to cooperate calmly and rationally throughout the process. If you find that any communication between the two of you only serves to bring up intense emotions, mediation may be unlikely to succeed.
Contact a DuPage County Divorce Attorney
At Davi Law Group, our attorneys are qualified to serve as divorce mediators when your case calls for it, but we also know that a trial is sometimes your only option. In that case, we are fully prepared to litigate on your behalf to protect your interests. Contact an experienced Wheaton divorce lawyer today at 630-824-3474 to schedule a free consultation.
Source:
https://www.familyeducation.com/life/divorce-mediation/when-avoid-mediation