Free Initial Consultations

630-580-6373
With offices in Naperville, Joliet, Wheaton, Plainfield & Chicago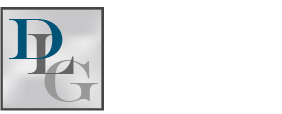 Could I Get Custody of My Younger Siblings?
Most children involved in child custody proceedings have at least one parent who is capable of and interested in caring for them. Custody battles are traditionally between two biological parents, but this is not always the case. In certain situations, an adult sibling may be able to petition the court for custody of a minor sibling. This is more likely to be the case when there is a significant age gap between siblings. Especially when younger siblings are at risk of being taken into state custody and placed into foster care, having an older sibling take care of them instead may be the better option. However, young adults who are considering trying to get cutody of their siblings should know that this is a major commitment. If you succeed, you will effectively become a parent to your younger siblings, so make sure you are absolutely ready.
When an Illinois Court Will Consider SIbling Guardianship
As in any other child custody proceeding, the deciding factor will always be the best interest of the child involved. The court will only be willing to make you a guardian to your younger siblings if it thinks that doing so is the best option for the minors. Some things the court might consider include:
Your ability - The court will want to see that you have the ability to appropriately care for your younger siblings. Part of this is a demonstrated willingness to put them first and meet their needs. You will also ned to show that you can provide for them.

Relationship - It helps a lot if you have a strong bond with your siblings. The court will be more reluctant to break up your family if you and your siblings are so close that the separation would be upsetting to them. Being placed with an adult sibling may provide the children with more stability.

Children's wishes - The court will consider the wishes of the minor children. Many children would rather be placed with a sibling they know than a foster family they do not. If your siblings are age 14 years old or older, the court will want their permission.

Physical and mental health - Your physical and mental health is relevant, as is the physical and mental health of the children. The court will want to make sure that you will be able to meet all your sibling's needs.
If you generally feel that you will be able to step into the role of a parent to your younger siblings, and they are happy to stay with you, your request for guardianship is more likely to be granted.
Call a DuPage County Child Custody Lawyer
Davi Law Group is committed to helping families stay together. Our dedicated Wheaton child custody attorneys want to see you and your siblings safe and happy. We are here to meet a wide variety of family law needs. Contact us at 630-657-5052 for a free consultation.
Source:
https://www.childwelfare.gov/pubPDFs/kinshipguardianship.pdf